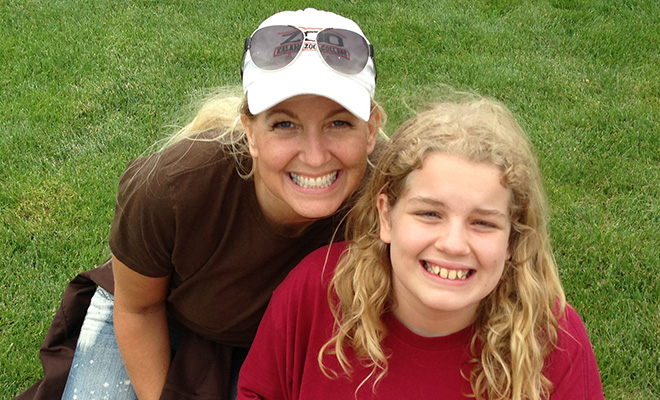 The autistic teenage girl from Michigan whose mother was arrested and charged for allegedly trying to kill her by carbon monoxide poisoning has miraculously rebounded from an "unresponsive state" and is on her way to a full recovery, authorities said Tuesday (Sep 10).
While 14-year-old Isabelle Stapleton's mother, Kelli Stapleton, remains behind bars in northern Michigan, Issy is said to be doing much better and is now breathing on her own after her ventilator was turned off.
Her father Matt Stapleton wrote in a post on the Team Issy Facebok page Sunday night that his daughter's recovery is "nothing short of a miracle."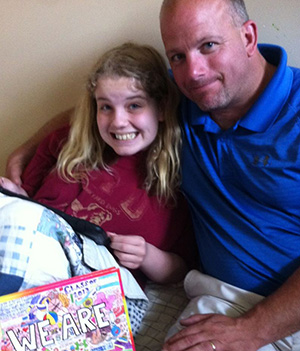 "THANK YOU for the many kind words, prayers, and wishes that have been sent her way. They have made a difference," Mr. Stapleton wrote.
On Friday, after three days in the ICU, she was still unresponsive and had confirmed brain damage. After not seeing any changes in her condition, it was decided Friday evening to remove Isabelle from the ventilator. She responded by breathing on her own for the rest of the evening. The following morning, she awoke from her four day "coma-like" state asking questions, making requests, and quite incredibly, showing signs of the amazing young woman she is.

For three days, she was hooked up to machines and showed very little progress. Fast forward 24 hours and we are out of the critical unit, completely independent, and beginning discussions about the extent of her brain damage. She has smiled and is now walking and talking. It is nothing short of a miracle. While she still has several obstacles to overcome, we are extremely hopeful with this unbelievable turn of events.

The Stapleton Family would like to thank all of you who have come together to support, encourage, and pray for our little girl. We will forever be grateful for your efforts. We also thank the many medical professionals we will continue to work with in the hopes of a realistic recovery. We have never been so optimistic.
According to CNN, on the evening of September 3rd, Kelli Stapleton and her daughter Isabelle were rushed to the hospital for treatment of carbon monoxide poisoning after police found them unconscious in their family van in a wooded area.
Matt had called the police earlier because "nobody had seen" his wife or daughter "all day."
Officers said they found the vehicle door locked, and inside two charcoal grills were burning, emitting carbon monoxide and using up all of the car's available.
Apparently, Kelli was trying to kill both the autistic girl and herself, and had police not arrived when they did, she and Isabelle would have eventually died.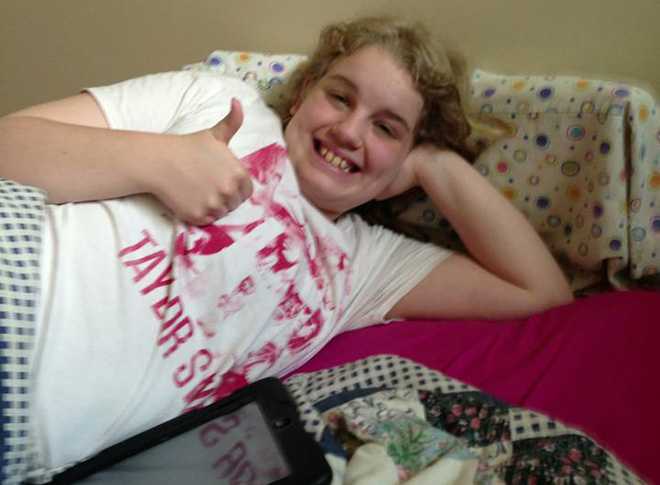 Isabelle — who is affectionately called "Issy" by her family — was taken to the DeVos Children's Hospital's critical care unit in Grand Rapids, Michigan, where she stayed until she opened her eyes over the weekend, Benzie County prosecuting attorney Sara Swanson said.
After Kelli's hospital release, she was taken into police custody last Wednesday (Sep 3) and was arraigned the following Thursday. She was charged with one count of attempted murder and is being held without bail.
Just hours before she and Isabelle were found, Kelli had picked Issy up from a residential care facility where the girl had received nearly two months of intensive therapy for her violent outbursts related to her extreme autism.
A blog maintained by Kelli called "The Status Woe" features several of her musings about caring for an autistic child, with updates alternating between despair, hopelessness and being just plain fed up.
In a June 2013 blog post, Kelli shared photos and video footage of a recent visit to her daughter at the care facility.
The soundless video starts out with the mother, daughter and two therapists seated together, but it soon becomes violent as Issy attacks her mother and slaps and claws at the three adults.
"I retreated to the corner and refused to look so I wouldn't reinforce Issy's aggression," Kelli wrote. "I'm here to tell you that Carly and all of Issy's workers are superheroes. Honest to God. They were both bleeding before it was over."
The day she picked Issy up to take her home for the first time in months, Kelli wrote on her blog that she was "suffering from a severe case of battle fatigue" and sounded distraught as she discussed a recent argument with school district officials who told her Issy would not able to return to school.
Kelli sounded pretty upset in an earlier post on Issy's Facebook page (from Aug 28) that recounted an incident in which Kelli argued with a special education program instructor at the school Issy hoped to enroll in this week:
I argued with Issy's special ed teacher at our home district of Frankfort. She pulled the plug on everything. Her ego brought all of our dreams for Issy's future to an end. I did this. I failed Issy. The ISD said it was their decision. It wasn't. One person got mad at me. I can never make this better for Issy. I don't even know what to do with myself right now. I'm such an idiot. So many people in this community rallied around us. So many people all over the world. I. am. wrecked.
"So less than a week before school is to start, she is uninvited," the upset mother wrote on her blog on September 3rd. "I am devastated. My husband is gutted. I have ruined everything."
On September 5th, as Issy's story started to spread in the media, her family posted this on Facebook:
We ask that you continue to keep the focus on Isabelle's recovery and not necessarily on the events that have brought us to this unfortunate fight for her life. We ask that people don't judge, but instead direct their positive energies on the recovery of this beautiful young lady.
Be the first to receive breaking news alerts and more stories like this by subscribing to our mailing list.