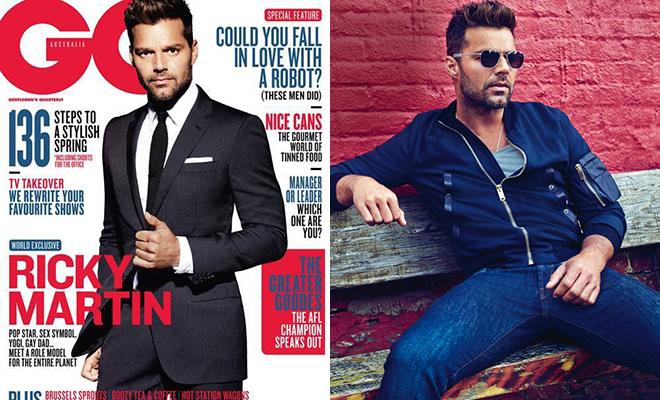 Since coming out of the closet in 2010, Ricky Martin has joined several openly gay celebs in becoming a symbol for equality. So many would be surprised to learn that the "She Bangs" singer was once a homophobic bully.
In a new interview with GQ Australia for their October 2013 issue, the Puerto Rican native admitted that he was once ashamed of those that were gay, primarily because it conflicted with his Catholic faith.
"I was very angry, very rebellious. I used to look at gay men and think, I'm not like that, I don't want to be like that, that's not me. I was ashamed," Martin told the mag. "When you're told you're wrong by everyone, from society, from your faith – my self-esteem was crushed."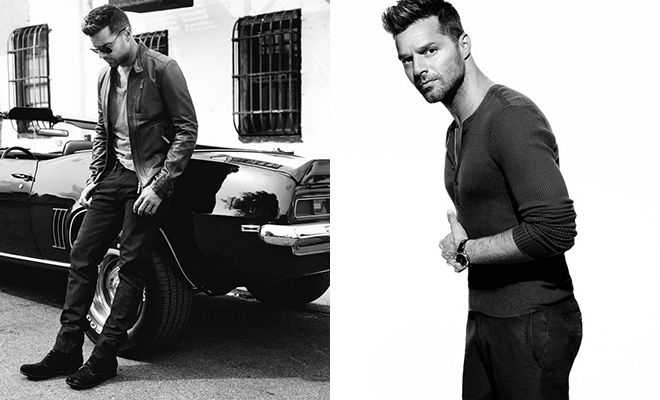 The 41-year-old added, "I look back now and realize I would bully people who I knew were gay. I had internalized homophobia. To realize that was confronting to me. I wanted to get away from that."
Martin famously came out via his website after years of dodging rumors regarding his sexuality. The Grammy-winner is currently raising two adopted twin boys and in a relationship with financial advisor Carlos Gonzalez Abella.
Be the first to receive breaking news alerts and more stories like this by subscribing to our mailing list.