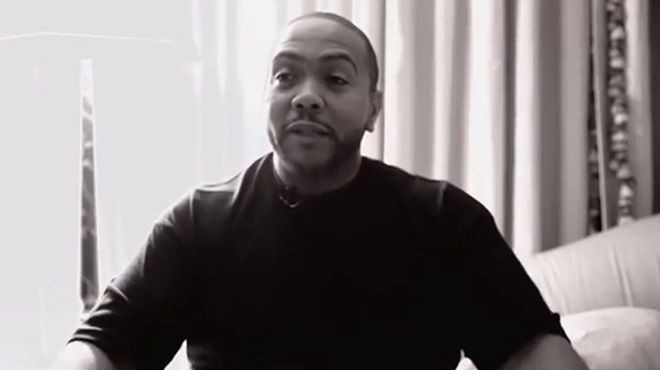 First off, everyone shamon and wish Michael Jackson a happy damn birthday in heaven or soul heaven or pop new universe or wherever he went.
That said, Timbaland just announced that he's working on a posthumous Michael Jackson project.
I know what some of you are thinking: Wasn't he just talking about Chris Brown, Drake and his producer working on Aaliyah tracks without knowing her and involving people like him and Missy who actually knew her?
I thought the same thing, but then I realized, "Hell, this could be good."
I mean, Justin and Timbo have been making Michael Jackson tracks for years so just imagine what the man can do with the real vocals. And Jesus and Allah and Beyoncé, let it be the real vocals.
For the record, I'm aware that Tim didn't say MJ's name, but as Billboard reports:
Timbaland is working on a new project that features the vocals of Michael Jackson. Or is he?

A vague, heavily-edited teaser suggests as much, and has become a talking point since it appeared on YouTube over the weekend. In the video, the beats-maestro tells of how L.A. Reid had approached him to work on a project he describes "would be like two kings working together." The word "big" is also associated with it.

The first single would be called "Chicago," and Timbaland was keen to "set it up right."

However, the name Michael Jackson is not dropped once. The late King of Pop's image is spliced throughout the 39-second teaser, cleverly connecting all the dots.
WATCH THE VIDEO AT THE TOP!
Be the first to receive breaking news alerts and more stories like this by subscribing to our mailing list.