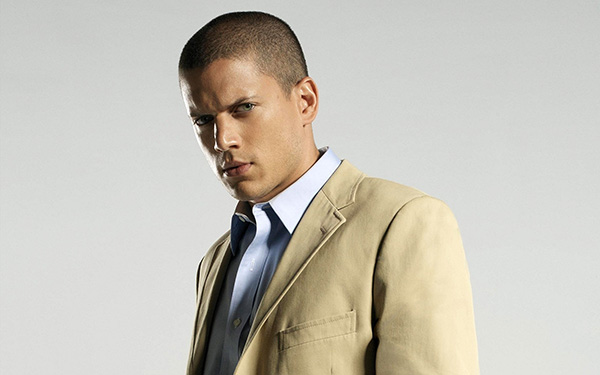 It's not exactly the cover of People, but former "Prison Break" star Wentworth Miller just came out as a gay man in a really big way.
Rumors about the biracial actor's sexuality have been swirling for years. At one point, blogger Perez Hilton was on a one-man mission to make the actor forcefully step out into the rainbow light.
While he never copped to it back then in 2007, Miller is now ready to come on out of the dark.
In response to an invitation to the St. Petersburg International Film Festival, Miller simultaneously outed himself and stood up for gay rights. Here's the full letter courtesy of GLAAD:
August 21, 2013

Re: St. Petersburg International Film Festival / "Guest of Honor" Invitation

Dear Ms. Averbakh:

Thank you for your kind invitation. As someone who has enjoyed visiting Russia in the past and can also claim a degree of Russian ancestry, it would make me happy to say yes.

However, as a gay man, I must decline.

I am deeply troubled by the current attitude toward and treatment of gay men and women by the Russian government. The situation is in no way acceptable, and I cannot in good conscience participate in a celebratory occasion hosted by a country where people like myself are being systematically denied their basic right to live and love openly.

Perhaps, when and if circumstances improve, I'll be free to make a different choice.

Until then.

Wentworth Miller

Member, HRC
Member, GLAAD
Member, The ManKind Project
Earlier this year, Russia passed a law that essentially made it illegal to be gay in the country. The country has passed laws that ban "gay propaganda" and prevent gay couples from adopting children.
Gay rights activists have decried these laws as inhumane and outcries of support and boycotts of Russia in general have begun to grow in popularity.
Good for Wentworth, at the age of 41, for standing up for his truth and those of his fellow LGBT people when they needed him most.
Be the first to receive breaking news alerts and more stories like this by subscribing to our mailing list.