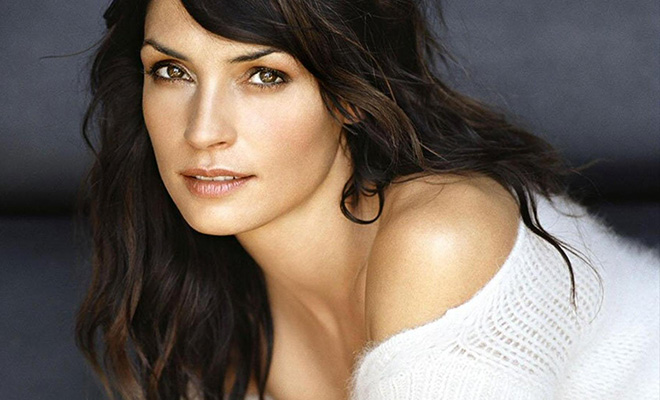 TMZ is known for breaking scandalous news involving celebs, so when one of the site's headlines mentioned Famke Janssen, we assumed she must be featured in a leaked sex tape or entering rehab.
But when we looked carefully, it was clear that this wasn't just your average celebrity news story. As it turns out, the "X-Men" actress was the object of a head-scratching break-in that could be likened to the plot of an arthouse horror flick.
According to the site, Janssen filed a police report, claiming that someone broke into her NY apartment over the weekend and left a copy of the children's book "The Lonely Doll" in her bedroom.
Now, the idea of a stranger creeping into the place you live and laying out a children's story for you to find is eerie enough. But the thing is, "The Lonely Doll" is a rather macabre story to begin with and has freaked people out since it was released in 1957.
The book has been so affecting, that in 2004, author Jean Nathan went on a quest to find its author Dare Wright. Her experience was detailed in "The Secret Life of the Lonely Doll."
What happened to Famke Janssen is reminiscent of  Christopher Nolan's 1998 noir flick "Following," which features two men who break into strangers homes and make subtle changes like emptying a single drawer or leaving an item behind. The two believe that messing with their victims in such a small way will lead them to go nuts trying to figure out why their property has been tampered with in such a minute way.
Be the first to receive breaking news alerts and more stories like this by subscribing to our mailing list.