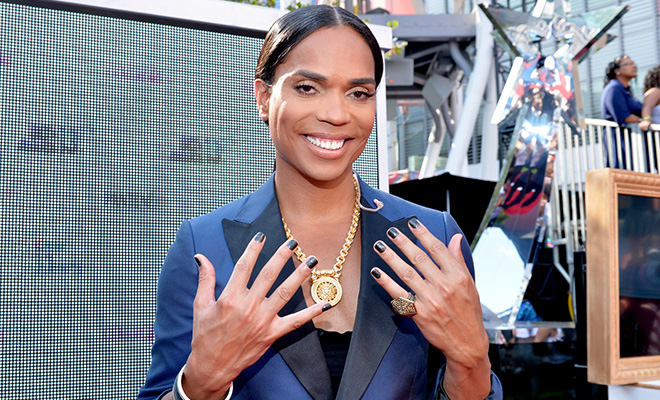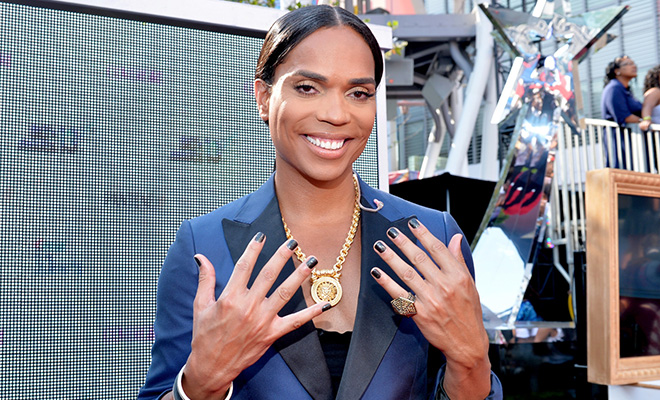 B. Scott — an openly gay TV/Internet personality — is reportedly suing BET Networks and their parent company Viacom for $2.5 million on claims that they humiliated him during the BET Awards earlier this summer by forcing him to change into men's clothes, as opposed to the "feminine" clothes he was wearing at the time.
In his lawsuit, which was obtained by TMZ, B. Scott says he was hired by BET to be their Style Stage Correspondent for the 2013 BET Awards pre-show back in June.
At the beginning of the live TV segment, Scott, who TMZ described as an "openly gay transgender person," says he was wearing a flowing black tunic paired with black pants, and the outfit had been previously approved by BET execs.
But after the segment aired, he was pulled backstage and was told his attire wasn't acceptable, and they forced him to "mute the makeup, pull back his hair" and take his the women's clothes, including the heels he was hearing.
See the outfit comparison below: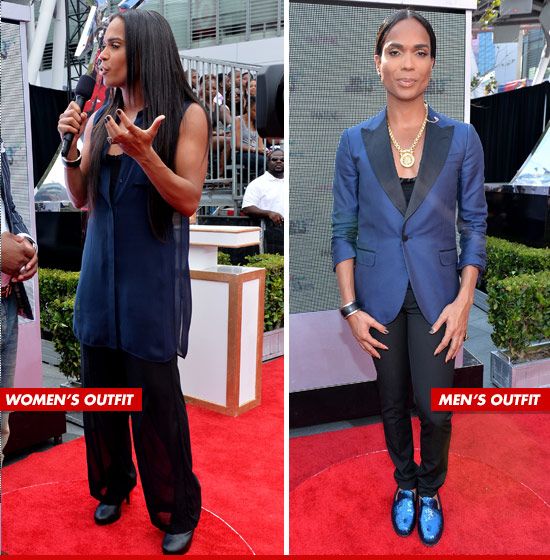 While he changed into his new get-up, Adrienne Bailon took over his hosting duties for him, and he didn't make it back until near the end of the segment when his hosting duties were reduced to "co-host."
B. Scott feels as though BET humiliated him and therefore damaged his reputation and he's also accusing the network of discriminating against him because of his gender identity as well as his sexual orientation.
The network has since offered what they deem an "apology" for the incident, but Scott says that isn't enough.
In a blog post on his official website LoveBScott.com, the multimedia maven wrote:
While I want nothing more than to put this incident behind me and move on with my life, I still wholeheartedly believe that I'm entitled to a true public apology.

BET's non-apology statement added more insult to injury. What happened to me was not a 'miscommunication' nor was it 'unintentional'. It was wrong. I have been vehemently trying to come to a resolution with BET and Viacom behind the scenes.

After a few weeks of back and forth dialogue with no foreseeable resolution, I have filed a lawsuit against BET and its parent company Viacom for discrimination on the basis of gender identity, gender expression and sexual orientation.
Be the first to receive breaking news alerts and more stories like this by subscribing to our mailing list.