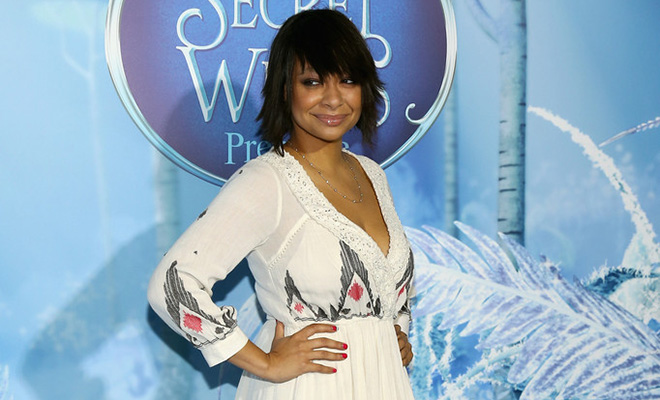 When the Defense of Marriage Act was overturned this past June, many celebs expressed their joy via Twitter. And while Kristen Bell's proposal to longtime boyfriend Dax Shepard received a considerable amount of attention, Raven-Symoné may have just stolen her thunder.
On Friday, the former child star posted a tweet expressing her excitement that she can wed. Many have concluded that the former child star is referring to the repeal of DOMA.
I can finally get married! Yay government! So proud of you

— Raven-Symonè (@MissRavenSymone) August 2, 2013
Symoné previously had not commented on her sexual orientation or rumors that she is currently in a relationship with AzMarie Livingston, a former "America's Next Top Model" contestant, who is openly gay.
The fact that she shared such personal information with her more than 460,000 Twitter followers may mean that she has bravely decided to come out. So far, the much talked about post has over 10,000 re-tweets and has been favored close to 9,000 times.
Not surprisingly, the "That's So Raven" alum's post has received a variety of responses. Many are asking questions about what her comment means and if this serves as a public announcement that she is set to marry Livingston. Other's jokingly proposed to that star.
Unfortunately, though it's not surprising, the actress also received a sizable about of nasty comments. A few have referred to her as a "faggot."
But before you lose your faith in humanity, most of the replies were congratulatory.
"@MissRavenSymone congratulations you deserve it boo !" posted @QueenKeinu.
"@MissRavenSymone congrats, happy for you :)" added @dajerx.
Be the first to receive breaking news alerts and more stories like this by subscribing to our mailing list.