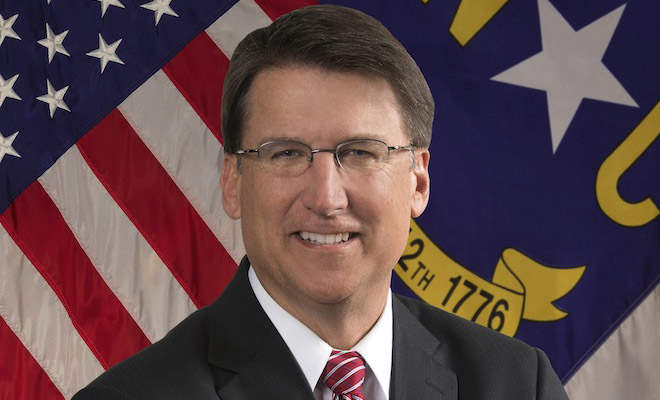 Looks like North Carolina Governor Pat McCrory (R) and Anthony Weiner (D) share more in common than just a love for politics. Turns out, both of their "cookies" have gotten them into hot water with the American public — particularly, women.
Now, before you go running to the nearest Michaels to buy poster board and permanent markers for the obligatory protest signs that always comes following a political scandal, you should know that Gov. McCrory's offense doesn't involve the same "cookies" as Weiner's. McCrory's fault deals with actual cookies, not the "cookies" that can be found in one's pants, like Weiner's.
It's reported that McCrory recently signed a new law on Monday restricting abortion access to pregnant women. After the signing of the new legislation hundreds of women waged a 12-hour vigil outside of his executive mansion to express their opposing political position.
The next morning, McCrory went outside the gates of the governor's mansion with a plate of warm chocolate-chip cookies and pointed at protester Jamie Sohn, who says the governor stalely stated, "These are for you. God bless you, God bless you, God bless you."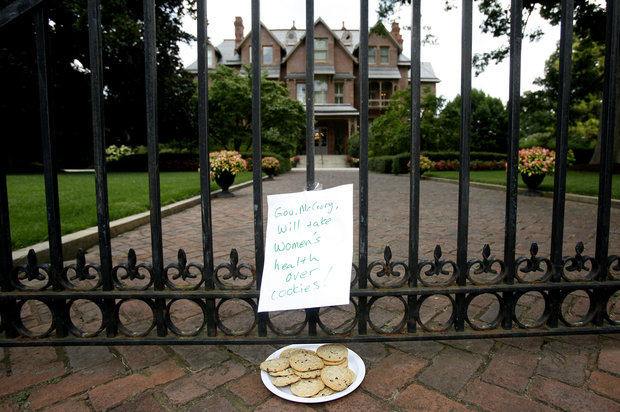 Understandably so, the women took the gesture as sexist and condescending. They returned the allegedly store-bought baked goods to the gate with a note that read, "Will take women's health over cookies!"
Good for them, way to stand their ground!
As for McCrory, I'd like to think his heart was in the right place because if not, what an idiot. How else did he think his actions would be received? Think about it … if the sexes were reversed, would he give his cookies to a protesting group of men?
Be the first to receive breaking news alerts and more stories like this by subscribing to our mailing list.