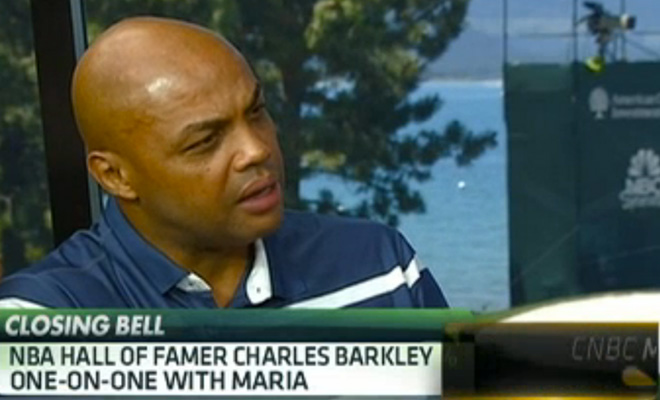 Everyone and their mother has something to say about the biggest trial in the country right now … but maybe some of us should just shut the f**k up. Like Charles Barkley, for instance.
The outspoken retired NBA player has said that although he feels sorry that a young person was killed, he actually AGREES with the "not guilty" verdict that was handed down last Saturday in the murder trial of George Zimmerman.
The 50-year-old gave his assessment of the high-profile Florida murder trial to CNBC on Thursday, saying jurors didn't have enough evidence from the prosecution to convict the former neighborhood watch volunteer in the 2012 killing of 17-year-old Trayvon Martin.
"Well I agree with the verdict," Barkley said. "I feel sorry that young kid got killed, but they didn't have enough evidence to charge him. Something clearly went wrong that night — clearly something went wrong — and I feel bad for anybody who loses a kid, but if you looked at the case and you don't make it — there was some racial profiling, no question about it — but something happened that changed the dynamic of that night."
Barkley went on to say that his opinion on the case may not be a "popular opinion among most people," but "just judging by the evidence, I don't think that guy should've went to jail for the rest of his life."
He continued, "Mr. Zimmerman was wrong to pursue, he was racial profiling, but I think Trayvon Martin — God rest his soul — I think he did flip the switch and started beating the hell out of Mr. Zimmerman. But it was just a bad situation."
Go home Charles, you're drunk STUPID!
[CNBC]
Be the first to receive breaking news alerts and more stories like this by subscribing to our mailing list.