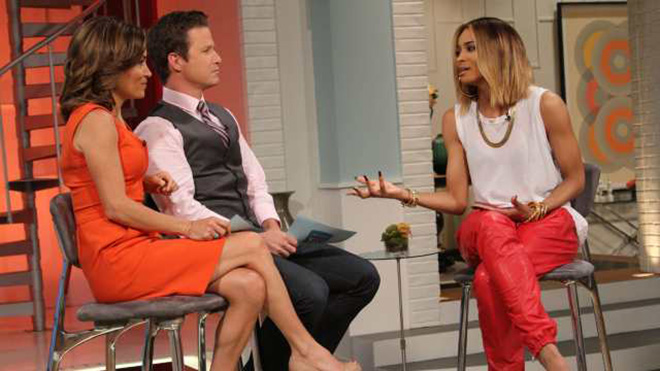 You've really got to hand it to Ciara: She is out here promoting herself better than she has in a really, really long time. For months now she's been everywhere talking about whatever to whomever will listen.
Her appearance on Access Hollywood Live is no different where the R&B singer was quizzed about her thoughts on Master Chef of White Privilege Paula Deen and the use of the n-word.
Although I cringe at the controversy being bogged down to the use of a racial slur versus the bigger problem — creating a hostile work environment — I do appreciate Ciara enlightening the folk that when it comes to nigger vs. nigga; it does indeed vary on context.
Ciara explained:
As an entertainer you have fun and it's all about the context it's used in. I am an African-American woman, so I can identify with that word in different ways, but it's all about the context. In my case, I can have fun because I know where I'm coming from with it… If we have fun with it and you can understand where it's coming from, then you can probably receive it in that way, but when it's used in a way that's derogatory… I am an African-American woman, I have the power to speak in a light-hearted way about it. From my perspective, I can have fun with it because I know the core and where it comes from. I cannot hear another person of another race saying, 'You this and you that.' It's all about how you say it, and what context it's used in. That word has as much power as you give it… It doesn't mean the same thing that it could have meant years ago.
You can watch the clip yourself below:
[H/T: Miss Jia]
Be the first to receive breaking news alerts and more stories like this by subscribing to our mailing list.