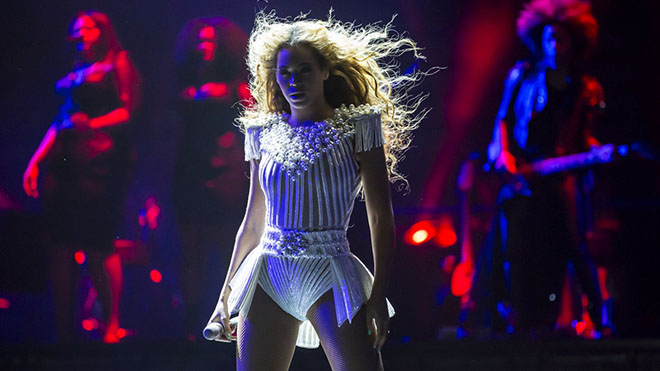 Beyoncé has been giving her fans the blues with all of these high profile appearances and campaigns — plus a world tour — but no word on when any damn new music can be purchased.
Earlier in the year, there was talks that the album would drop "as early as April," but we're about to tip toe into June and all we have so far is a leaked version of a song Beyoncé hasn't signaled she'll release to iTunes.
So when will I get my fifth Beyoncé album? The latest rumor is that it'll come in November.
Digital Spy quoted fan Olivia Krantz who posted in her blog that she won tickets to the Mrs. Carter Tour's meet and greet backstage. There she asked the Queen, "Girl, where is that new album at and why are you playing?" Well, I'm paraphrasing, but you get it.
Krantz writes: "Everything went so fast that I could only say that I love [new song] 'Grown Woman' and ask her when her album is coming.'In November' was her answer before her gaze drifted to the next fan. Got a faint feeling that she disliked the question."
Well, you can't be mad at the question when you tease the suspicion that prompts it.
In any event, I heard the Creole Chanteuse is still actually recording new music, so here's to hoping she will drop the thing before we all die of impatience. I don't know, say, by the end of the fourth quarter.
Is that too much to ask?
Be the first to receive breaking news alerts and more stories like this by subscribing to our mailing list.