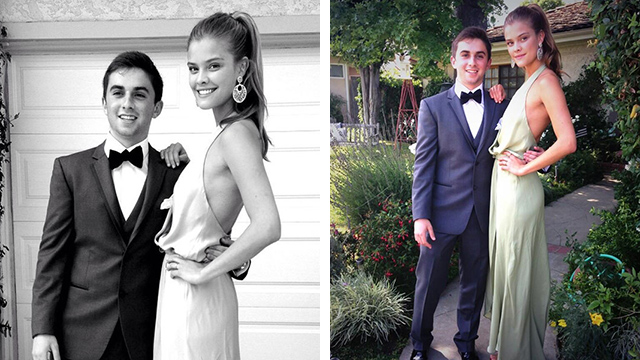 Back in March, the media indulged a 17-year-old boy's request for Kate Upton to be his prom date. Had I known it was possible to to go on the Today show and ask a celebrity to prom, I would have gone on and asked Keanu Reeves. ("The Matrix" rules!)
But alas, though Upton tweeted a "maybe" at the request and told Jake Davidson that she would "check her schedule," she will not be attending the teen's prom. The curvaceous blonde told PEOPLE that she'd have a hard time fitting the event into her busy work life.
"I'm not sure if I'll be able to go with him or not, due to my schedule," she said. "I want to, but I just don't know if I can make it work. But I really appreciated being asked; it made me feel really great!"
Instead, 21-year-old Danish model Nina Agdal graciously offered to be Jake's date, and by graciously, I mean for the sake of generating some major publicity for herself, as Jezebel points out. The evening was covered by Inside Edition and Us Weekly.
In case you don't know who Agdal is, she's an up and coming model who recently appeared in a Carl's Jr ad pretty much having sex with a burger on the beach. If you haven't seen the commercial, check it out! You'll get to see several close ups of her ass and watch her suggestively nibble on the burger with her legs spread. At one point, the burger is so delicious — she takes her bikini top off — because lots of women like to get naked when their eating good fast food.
The ad also probably serves as a record of the last time the model ate such fatty garbage.
Coincidentally, Upton has also starred in a Carl's Jr promo. In it, Upton slurps from a straw like it's going out of style and begins stripping off her clothes after the heat of the sandwich becomes overwhelming. She also appears to be having an orgasm after bitting into it.
Something tells me Carl's Jr would have lines around the block if that were true.
Be the first to receive breaking news alerts and more stories like this by subscribing to our mailing list.