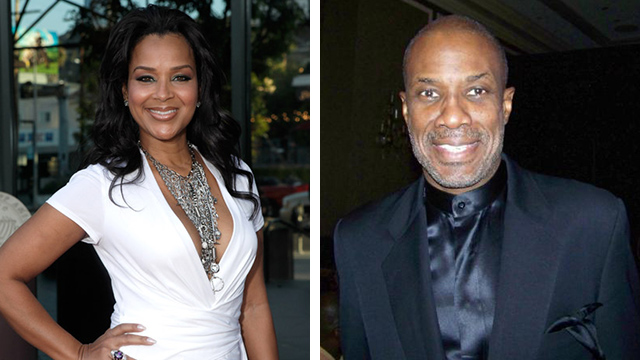 There have long been rumors that LisaRaye — the artist formally known as Diamond and ex-First Lady of Turks & Caicos — was dating Grace Jones' brother, Bishop Noel Jones. Neither party ever confirmed the rumors, but AlwaysAList.com is doing that for them.
According to the site, not only have the two been dating, but they're ready to discuss their relationship publicly…on a reality show, "shockingly."
Yes, they report that a friend to the site attended a private screening of the upcoming Oxygen series Pastors of LA and was "taken aback" by LisaRaye's relationship with Grace Jones with a penis.
Their source said, "I was really surprised that they were so open about their relationship. I heard the rumors that they had been dating, but all doubt was removed watching this show." You can expect the two to go over things like LisaRaye's church clothes or lack thereof.
Yeah, good for their love and all that, but what's this about Pastors of LA? Really? Would Jesus watch that? Probably not, and I doubt I will either.
But, if this sounds right up your alley (heathen), here's more:
"He basically told her that he wasn't sure she was 'Godly enough' for his world, and she in turn told him he may not be 'worldly enough' for hers," recalled the screening guest.

The courtship of the 46-year-old star of VH1's "Single Ladies" and the 63-year-old megachurch pastor—who happens to be music star Grace Jones' twin brother—isn't the only aspect of "Pastors of LA."

The show will also chronicle the lives of Los Angeles-based pastors Bishop Clarence McClendon, Pastor Wayne Chaney, Bishop Ron Gibson, Pastor Jay Haizlip, and gospel singer Deitrick Haddon, who was the pastor of a Detroit church until he split from his wife and moved to L.A.
I still vote no, but God bless. Now had they signed Bishop Don "Magic" Juan to the show, they might've been able to sucker me into watching a few episodes. Church!
Be the first to receive breaking news alerts and more stories like this by subscribing to our mailing list.