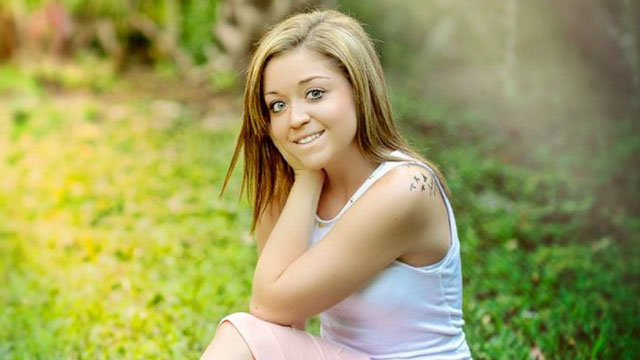 Kaitlyn Hunt, a Florida teenager, is facing felony charges and has already been expelled from school for her lesbian relationship with another, younger student.
Hunt, who is 18, has reportedly been charged with two felony counts of "lewd and lascivious battery on a child 12 to 16." The charges stem from her relationship with her 15-year-old girlfriend.
"These people never came to us as parents, never tried to speak to us… and tell us they had a problem with the girls dating," Kaitlyn Hunt's mother, Kelley Hunt-Smith, wrote in an statement posted to Facebook. "…They were out to destroy my daughter. [They] feel like my daughter 'made' their daughter gay."
Hunt was arrested on Feb. 18 and charged with the two felony charges. She was expelled from school weeks before graduation and was sent to an alternative school to finish out the school year.
Hunt-Smith insists that the relationship was consensual and that that both sets of parents knew about it in the beginning. Many internet activists have spoken out about the charges and think that they are too harsh, which I fully agree with.
If Hunt is found guilty, she will most likely have to register as a sex offender for a seemingly normal, teenage relationship. The only thing that is different here is that they are lesbians and if that is why she is being charged so harshly, then that is just plain wrong. PERIOD.
The state's attorney's office is pushing Hunt to take a plea deal that involves two years of house arrest and a year of probation, which would stay on her adult record, which could subsequently ruin her future, as Hunt will have limited college and career choices with such harsh charges attached to her record.
Ultimately, Hunt's conviction could potentially ruin her life. She has yet to go to trial, but a lot of reports point to a consensual relationship between two teenage girls. Nothing more, nothing less. Why should that ruin one of their lives? If it turns out there were criminal acts committed, that's a different story, but if there weren't, is all of this really fair?
Be the first to receive breaking news alerts and more stories like this by subscribing to our mailing list.