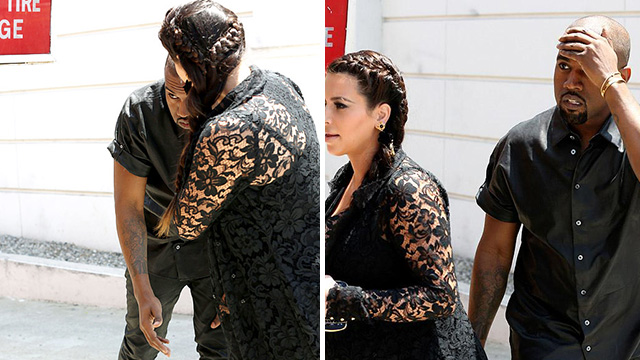 While trying to avoid giving the paparazzi the face shot their pestering asses wanted Kanye West ran right into a pole.
After that, he then ran up on a paparazzo and demanded that he stop snapping shots of him. You know, because yelling at people is what Kanye West does, albeit in this instance, deservingly so.
Don't take a-fucking-nother photo man. Don't take another fucking photo man! Don't take no photos! Stop it! All of you motherfuckers stop it, man!
WATCH KANYE WEST RUN INTO A POLE, THEN SPAZZ OUT SOMETHIN' SERIOUS BELOW:
That looked like it hurt something terrible! After all, rich people continue to feel pain unless your name is Oprah "Motherf**king" Winfrey.
Now I understand Kim Kardashian is a walking, talking, live tweeting attention whore who lives and profits off of the type of tabloid-attention TMZ provides. And yes, Kanye West is as big an attention whore, too, and obviously knew what he was getting into when he decided to not only date but impregnate the most famous Kardashian of them all. Still, leave the man alone. It's obvious he hasn't exactly been in the greatest mood in recent years.
Also, Kanye, keep your head up if you don't want to end up with a permanent dent in it.
[TMZ]
Be the first to receive breaking news alerts and more stories like this by subscribing to our mailing list.