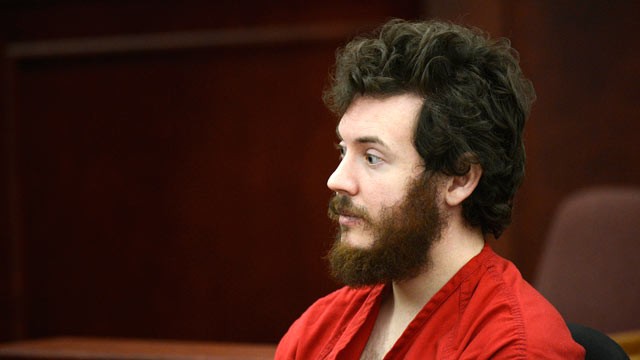 James Holmes, the man accused of being responsible for the Dark Knight Massacre, will pursue a not guilty by reason of insanity verdict when his case goes to trial this month.
"Mr. Holmes intends to tender a plea of not guilty by reason of insanity," attorneys for Holmes said in a court document filed on Tuesday.
Of course he's mentally insane. He shot up a movie theater, killing adults and young children. It's just a question of whether or not he should be executed or given life in prison.
Last year on July 20, Holmes is believed to have shot and killed 12 people and injured 70 during a midnight screening of "The Dark Knight Rises" in Aurora, Colorado.
Mass shooters of this caliber often take their own lives at the end of their killing sprees and seldom face rotting in prison afterwards, so a trial like this one isn't too common.
In March, Judge William Sylvester denied Holmes' attorney's request for more time to build an insanity defense and enter a plea of not guilty on his behalf.
It April, the Arapahoe County District Attorney George Brauchler announced that the prosecution is seeking the death penalty for the 25-year-old.
"In this case, for James Egan Holmes, justice is death," George said.
He faces 24 counts of first-degree murder and 116 counts of attempted murder. Holmes will also face charges for having explosive devices.
[NBC]
Be the first to receive breaking news alerts and more stories like this by subscribing to our mailing list.