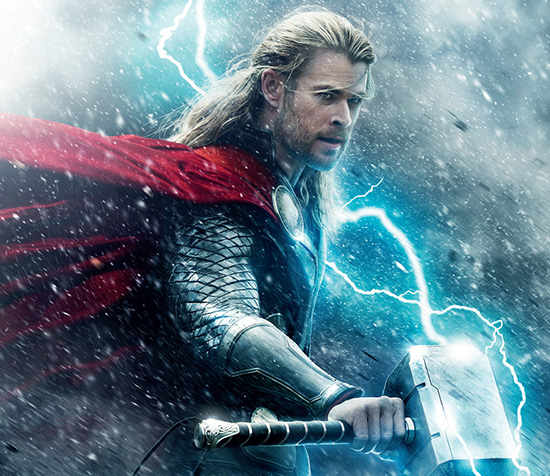 The new trailer for "Thor: The Dark World" is here and its packed with some serious action.
Directed by Alan Taylor, Thor: The Dark World picks up exactly where the first movie left off, with Thor returning to Asgard, this time bringing Jane Foster (Natalie Portman) back with him, but he of course runs into some trouble along the way.
"Some believe that before the universe there was nothing. They're wrong," Odin, played by Anthony Hopkins, warns in a voice-over in the trailer. "There was darkness, and it has survived."
Later on in the trailer, faced with a threat from an ancient race led by Malekith (Christopher Eccleston), Thor turns to his nemesis brother Loki (Tom Hiddleston) to help him defend the Nine Realms.
"You must be truly desperate to come to me for help," Loki says to Thor towards the end of the trailer.
"You should know that when you betray me, I will kill you," Thor replies.
"When do we start?" Loki said.
WATCH THE TRAILER HERE:
 "Thor: The Dark World" is due in theaters on  November 8th!
Be the first to receive breaking news alerts and more stories like this by subscribing to our mailing list.