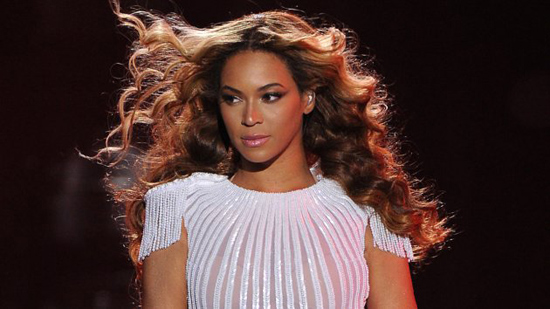 The wait for new music from Queen Beyonce is killing the Beyhive. When the hell are we gonna get some answers and a clear date for the new album?
When Beyonce was first announced as the Super Bowl Halftime performer, many assumed that like Madonna, she would use the platform to launch her next album. But lo and behold, the Super Bowl Halftime show came and went without a note of new material from the "Single Ladies" singer.
Surely she'd follow up with a new single in the weeks after the Super Bowl, right?
Beyonce lined up a flurry of media after the Super Bowl, including magazine interviews, photo shoots and an HBO documentary.
The anticipation reached a fever pitch and we were all desperately awaiting some kind of release from Bey's team. A trickle of relief came in the form of "Bow Down/I Been On," but that was clearly an intro of sorts and not a new single.
Womp.
The next great hope was pinned on Beyonce's Pepsi commercial: "#BeyHereNow 4.4.13!" her social media channels bleated.
And the fans scrambled to watch the new Pepsi commercial which featured a portion of what was supposed to be her new single, "Grown Woman."
The tribal, aggressive feminist anthem was traditional Beyonce and fans were eager to get the track in full. Surely the song would make its way to iTunes now that the commercial had been released, right?
Naw. Instead, Beyonce's camp told Billboard that not only would the song not be hitting iTunes but that the song wasn't even her first single.
WTF?
So now Beyonce has started her world tour, the "Mrs. Carter Show," overseas in Serbia and Croatia and she's not playing a single new song. This is not the way it was supposed to go down.
When is the new Beyonce album coming? MTV reported that the album would see daylight sometime within the next eight months.
…Beyoncé will also release a new album at some point in the next eight months, but hasn't confirmed her release date.
Jesus. All this set up and no payoff is giving us a serious case of musical blue balls.
"Grown Woman" was clearly being positioned as the album's first single but now it appears she's having a change of heart. Reports say that she might be having cold feet as she's searching for a lead single that will be as iconic as "Single Ladies."
"Beyoncé is a perfectionist and her biggest competition is herself," a source told The Sun. "She won't put anything out as her first single until she's 100% sure it will be a classic.

"She's putting pressure on herself for it to be a hit of 'Single Ladies' caliber, and to make sure she's on top of the game."
OK. Good things come to those who wait. Whatever. But all of these delays and push-backs are still a little concerning. Mathew, where are you now?
Be the first to receive breaking news alerts and more stories like this by subscribing to our mailing list.