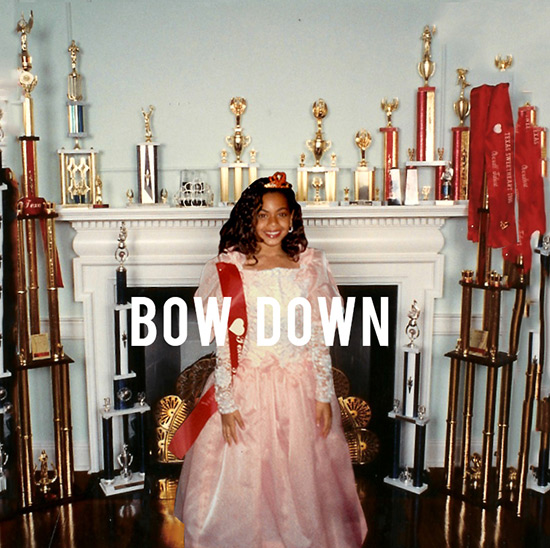 If you're used to Beyonce being polite, polished and poised, your senses might go into shock and awe when you get a load of this new song from her titled "Bow Down / I Been On."
The trash-talking, ratchet anthem borrows from Beyonce's hometown Houston as she asserts her dominance of the game.
I know when you were little girls you dreamt of being in my world
Don't forget it, don't forget it
Respect that, bow down, bitches!
MAN DOWN! MAN DOWN! I think that was a lethal shot at Keri Hilson.
Later on, Beyonce spits through a chopped and screwed filter about her reign never letting up. Back up now, Rihanna.
I heard your boo was talkin' lip
I told my crew to smack that trick, smack that trick
Guess what they did? Smack that trick

I'm the number one chick I on't need no hype
The capital B means I'm bout that life, The capital B means I'm bout that life
I been on, I been on, I been on,
Tell me who gon' take me off, take me off?
Does the beat during "I Been On" sound familiar? It should, because it's the instrumental that was featured in the commercials for the Mrs. Carter Show tour.
So this swagger anthem sounds more like the intro to her new album than a legit single, but damn. Beyonce is making it clear that she's not here to play no games. Hold on to your wigs, it's gonna be a bumpy ride.
Listen to the new Beyonce track "Bow Down / I Been On" below:
[Hat tip: Beyonce]