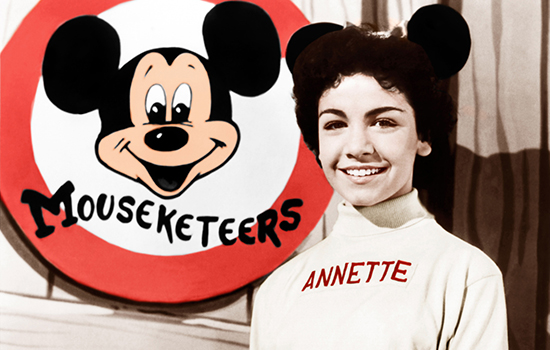 Annette Funicello, best known as one of the members of the original 1950's "Mickey Mouse Club," died Monday at a hospital in California. A statement from the Walt Disney Co. said that Funicello, who was 70 years old, "died peacefully from complications due to multiple sclerosis, a disease she battled for over 25 years."
According to Extra, Annette had been in an MS coma for years, and her family was by her side Monday as she was taken off life support. Funicello's only daughter, Gina Gillardi, said in a statement, "She's on her toes dancing in heaven… no more MS. My brothers and I were there, holding her sweet hands when she left us."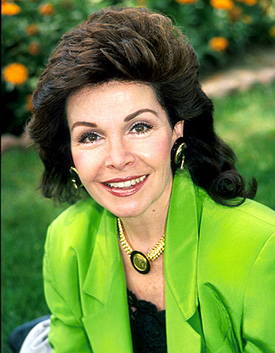 Annette Funicello first revealed that she suffered from multiple sclerosis in 1992. She lost the ability to walk in 2004, and by 2009, she could no longer speak and required 24-hour care.
Funicello was just 13 when she was selected by Walt Disney himself to be one of the original Mouseketeers of the "Mickey Mouse Club," the 1950s television variety show aimed at children.

Funicello, who had a background in dance, quickly became one of the most popular Mouseketeers.

She "was and always will be a cherished member of the Disney family, synonymous with the word Mouseketeer, and a true Disney Legend," Disney chairman and CEO Bob Iger said.

She remained with Disney after leaving the "Mickey Mouse Club," appearing in TV shows including "Zorro" (1957), "The Nine Lives of Elfego Baca" (1958) and starring in the Disney feature films "The Shaggy Dog" (1959), "Babes in Toyland" (1961), "The Misadventures of Merlin Jones" (1964) and "The Monkey's Uncle" (1965).

The most enduring images of Funicello, though, may be of her in a swimsuit, her primary wardrobe when she co-starred with teen idol Frankie Avalon in beach party movies in the early 1960s. These included "Beach Party" (1963), "Muscle Beach Party" (1964), "Bikini Beach" (1964), "Beach Blanket Bingo" (1965), and "How to Stuff a Wild Bikini" (1965).

Although she started out in a more modest version, each movie revealed a bit more, leading eventually to Funicello in a bikini.

The movies helped sell her music. Funicello had Top-40 hits including "Tall Paul," "First Name Initial," "How Will I Know My Love," and "Pineapple Princess." Along with the singles, she recorded several successful albums, including "Hawaiiannette" (1960), "Italiannette" (1960) and "Dance Annette" (1961).

Funicello reunited with Avalon in 1987 to star in "Back to the Beach," in which the two former teen idols played as parents of a pair of troublesome teenagers. Avalon and Funicello followed the movie with a nostalgic concert tour in 1989 and 1990, singing their hits from the 1960s.

"We have lost one of America's sweethearts for generations upon generations," Avalon said of her death. "I am fortunate enough to have been friends with Annette as well as appear in many films, TV and appearances with her. She will live on forever, I will miss her and the world will miss her."

Funicello moved with her family from her birthplace of Utica, New York, to Los Angeles when she was 4.

Walt Disney saw her dancing the lead in "Swan Lake" at the Starlight Bowl in Burbank when she was 13. Disney asked her to audition for a new children's TV series he was developing called "The Mickey Mouse Club." She was hired on the spot to become a Mouseketeer, Disney's statement said.

She became the viewers' favorite soon after the show debuted in October 1955. Although only three original seasons were produced, the show continued to be see in reruns for another four decades.

Doctors diagnosed Funicello with multiple sclerosis, a degenerative neurological disease, in 1987. She kept the illness a secret until 1992, the year she established The Annette Funicello Research Fund for Neurological Diseases. The charity, which is still active, supports research into the cause, treatment and cure of multiple sclerosis and other neurological diseases.

Funicello made few public appearances by the late 1990s as she became more debilitated by the disease. She lived under the care of her second husband Glen Holt, a rancher she married in 1986.

She had three children — Gina, Jack Jr. and Jason — from her first marriage to Jack Gilardi, which ended in 1981.

"It hurts me deeply in the passing of Annette," Jack Gilardi said. "She was such an important love in my life and blessed me with three beautiful children. I will remember her always and she will live in my heart forever."

"It is so sad to lose a wonderful lady like Annette Funicello," said comedian Don Rickles. "I had so much fun working with her in those beach party pictures. She was a great trooper. My wife Barbara and I send our thoughts and prayers to her family."

"Annette's sweet, unassuming spirit, her love of people, and her capacity to exude kindness and good feelings to everyone she met was part of her beautiful charisma, said Richard Sherman, the Oscar-winning composer who wrote many of her hits. "Because the songs we wrote for her brought us to the attention of Walt, Bob and I always referred to Annette as our 'lucky star.'"
Be the first to receive breaking news alerts and more stories like this by subscribing to our mailing list.