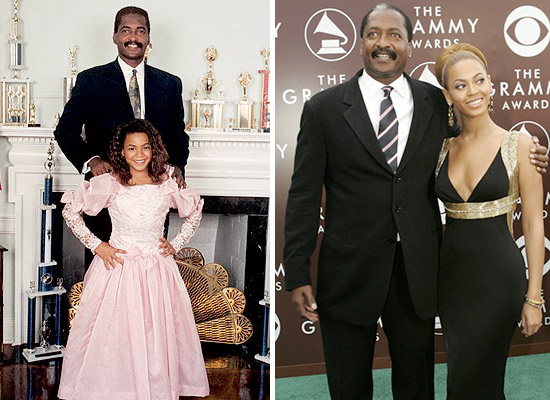 In 2011, Beyonce announced that she parted ways with her father Mathew Knowles professionally and that he would no longer manage her career. Ever since their professional falling out, the relationship between Beyonce and Matthew has remained rocky, and for the first time, Matthew is speaking out about the strained relationship.
"I've never revealed this much in an interview before… Normally I hate to talk about anything personal, but it would be a lie if I did not say it has been difficult," Knowles told The Sun.
In Beyonce's "Life is but a Dream" HBO documentary, she spoke candidly about making the decision to let her father go as her manager. Matthew says the decision was a mutual one.
"I'm feeling so very empty because of the relationship with my dad," Beyonce said in the documentary. "And I'm so fragile at this point and I feel like my soul has been tarnished. I needed boundaries, and I think my dad needed boundaries."
"It was hard for me to let her go — it was hard for both of us to let each other go," Mathew said. "And let's be clear on that. She didn't let me go, we both let each other go. That's a big difference."
There have been many reports as to why Beyonce and Matthew went their separate ways, including mismanaged finances by him of her money (which he denies), and his infidelities toward her mother Tina.
"This was not a normal ending of a business agreement," he explained. "This was a dad and a daughter and it was incredibly painful and it had some difficulties. But I try to always have a positive mind about things and you got to do it the right way. I always did my best for Beyonce, fans can decide if she's better off now with Jay-Z."
Past rumors have suggested that Mathew has not met Beyonce and Jay-Z' s daughter Blue Ivy, but he is seen with the 1-year-old in "Life is But a Dream," and has spoken about spending time with his granddaughter.
Be the first to receive breaking news alerts and more stories like this by subscribing to our mailing list.