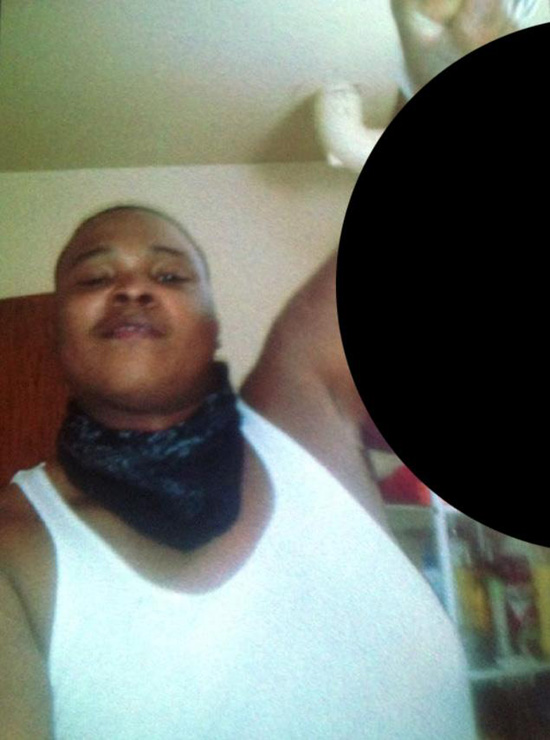 A 23-year-old man from New York City who stabbed his mother to death, cut her body into pieces and then stuffed them in a series of trash bags that were scattered along several blocks was arrested and charged with murder last week. And apparently, before he discarded of his mother's remains, he posed in a VERY disturbing photo with her severed head.
The unsettling image, snapped with his cellphone purportedly as a keepsake, was leaked to the New York Post, and it shows Bahsid McLean posing in front of the bathroom mirror, holding the bloody head of his slain mother as if it were a trophy.
Police say that the shocking photo is just one of several images they found on McLean's cell phone. "I lost sleep over it. Just sheer inhumanity. It's horrible what he did to her," one law enforcement official told the Post.
Last Tuesday (Feb 26) morning, a man was out walking his dog when he made a gruesome discovery: the dismembered remains of a woman in a heavy duty plastic garbage bag that investigators later identified as 45-year-old Tanya Byrd, who was last seen alive the Monday before.
Police later found several other bags with the rest of her remains scattered along several blocks. After medical examiners completed an autopsy, they determined the following Wednesday that Byrd was stabbed in the neck before she died, and her death was officially ruled a homicide.
It was later discovered that her son Bahsid McLean was behind the gruesome murder after he confessed to the crime. He has since been placed on suicide watch.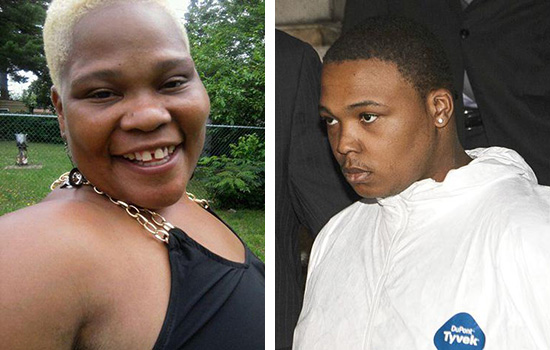 According to police, after getting into an argument with his mother because she told him to grow up and move out, McLean fatally struck the woman while she was sleeping. He then stole money from her to purchase an electric chainsaw to cut up her body.
With the help of a friend (later identified as 26-year-old William Harris), McLean stuffed his mother's body parts in three heavy-duty trash bags and dumped them in several different locations within blocks of each other.
At his arraignment, McLean — who wore a plastic bag because he kept urinating on himself — reportedly told the judge, "I didn't do anything wrong." He also made several other outbursts and was ultimately ordered to be held without bail.
Sources close to the family say McLean is troubled and he resented his mother, who worked as a home health aide and was described as a "beautiful" person and a "hard worker" by her sister.
McLean is said to be schizophrenic and his lawyer said he had been off his medication for days, the New York Daily News reported. His father discussed his history of violent tendencies, saying, "He did destructive things. He set fires. Nobody could control him."
"He's acted out in violent ways before, but I never thought he could do something like this. Not in a million years," one family member, who wished to remain anonymous said.
Be the first to receive breaking news alerts and more stories like this by subscribing to our mailing list.