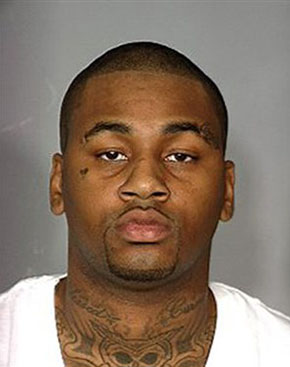 The man being sought in the shooting and fiery crash that killed three people on the world-famous Las Vegas strip last week has been arrested and is in custody in the Los Angeles area.
According to Las Vegas police, Ammar Harris, 26, was arrested Thursday (Feb 28) by police and federal agents in North Hollywood. Harris — who is a "self-described pimp," the Associated Press noted — was the subject of a multi-state manhunt following the February 21st incident in which three people were killed and five were injured.
Ammar Harris was behind the wheel of a black Range Rover SUV when he opened fire on a Maserati being driven by 27-year-old Kenneth Wayne Cherry Jr., described by police as an alleged pimp and aspiring rapper who went by the alias "Kenny Clutch."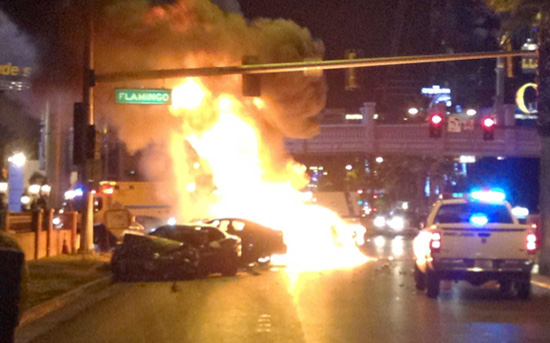 Police say Harris fired at least five shots into the Maserati, which caused Cherry to lose and control and crash into a taxi cub that subsequently exploded, instantly killing the driver and passenger inside. Cherry was pronounced dead at a nearby hospital. Harris and Cherry had apparently been arguing in the valet parking lot of the nearby Aria Hotel prior to the shooting.
Police say they have also located the woman who was riding in Harris' SUV, Tineesha Howard, in another state and interviewed her, and revealed that they had also interviewed two other women who were in the SUV as well. They are making it very clear that Harris is the only person facing charges.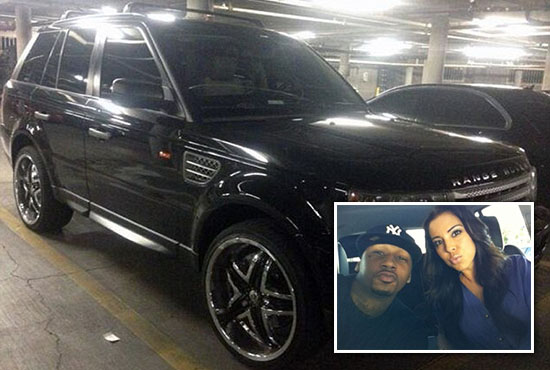 "There is no other person wanted in this case other than Harris," Jones said. "No one else faces charges," Vegas police Capt. Chris Jones said.
Tineesha Howard, who also uses the names "Yenesis Alfonzo" or "Yani" is reportedly a 22-year-old from Miami with a history of prostitution arrests. She was identified by police earlier this week as a person of interest in the case who may have been in danger.
Harris also has his own history of arrests. He was arrested last year in Vegas on charges stemming from a 2010 prostitution case under the name "Ammar Asim Faruq Harris," and was charged with robbery, sexual assault, kidnapping and coercion with a weapon. Police also sought charges of pandering by force and felon in possession of concealed weapon, however court records show that case was dismissed last June.
Harris was also reportedly convicted in South Carolina in 2004 of felony possession with intent to sell a stolen pistol, and was convicted that very same year in Georgia of a misdemeanor marijuana possession charge.
Be the first to receive breaking news alerts and more stories like this by subscribing to our mailing list.