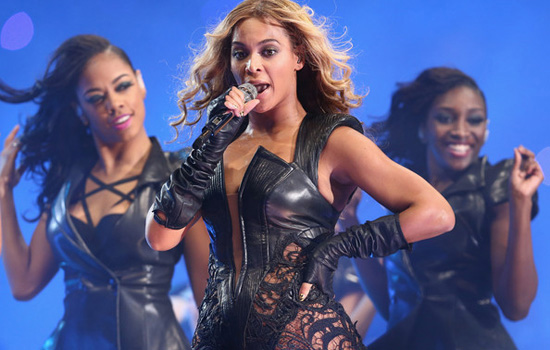 Don't get in the way of Beyonce fans and their Queen B. Things got pretty violent and ugly over in the UK when tickets went on sale for Beyonce's shows at the Manchester Arena later this year for her "Mrs. Carter Show" World Tour.
All was calm when the fans lined up overnight to wait for the tickets to go on sale in the morning. But then a gang of scalpers rolled through and caused mayhem, according to SPIN.
The trouble began around 10:30 p.m. when the would-be scalpers arrived and used all sorts of tactics to intimidate those who'd been waiting patiently. They threw bottles, were verbally abusive, and offered bribes for ticket purchases.

The interlopers caused a handful of small stampedes throughout the night, and when the venue opened its doors at 5:30 a.m., there was a genuine rush for the box office, which resulted in fans nearly getting crushed. The cops were called, onsite ticket sales were called off, and everyone went home disappointed plus possibly bruised. A venue spokesman explained the situation in level-headed terms:

"Despite the best efforts of our stewards and security staff we had to involve British Transport Police in an attempt to restore order. Even then the safety of genuine fans could not be guaranteed and, following police advice, the box office remained closed. This information was communicated via our PA system and customers were redirected to the official website and phone lines for tickets." The shows sold out in 12 minutes.
While the scene sounds horrific and terrifying, why the hell are people still lining up to buy concert tickets in 2013? They don't have a computer and the Internet?
Buying tickets online made that whole exercise worthless years ago. There could've been a whole lot less bruisin' if folks just stayed their butts home and clicked refresh on Ticketmaster.com like everyone else.
Be the first to receive breaking news alerts and more stories like this by subscribing to our mailing list.