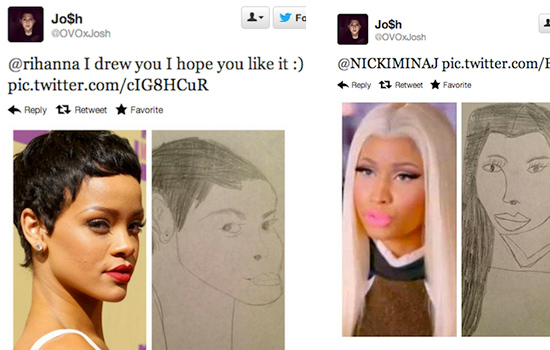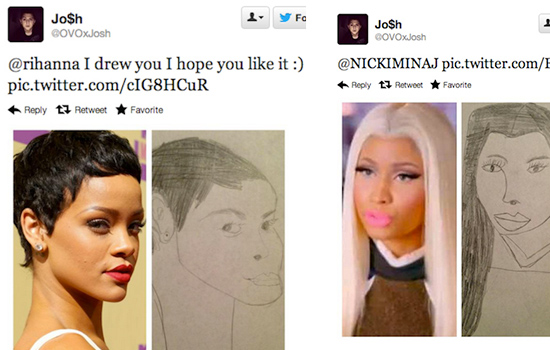 Real recognizes real and we here at GOT feel that @OVOxJosh deserves an award for these marvelous masterpiece portraits of your favorite celebrities. Josh is so talented that we just know that the Spanish lady who kindly touched up that ugly ol' painting of Jesus is somewhere mad as hell about being shown up.
Putting his artistic talents to paper, Josh has been busy scribbling on his notepad and taking pictures of his celebrity drawings and sharing them with his subjects on Twitter. The list of stars that Josh has captured include Rihanna, Nicki Minaj, Lil' Wayne, Drake, Beyonce and Justin Bieber. No word on a Kim Kardashian sketch, sadly.
His attention to detail is uncanny. Look at how he made Rihanna look like Curious George. And did you see how he drew Lil' Wayne's tattoos as squiggly lines? Michelangelo ain't got nothing on him.
Get into the beautiful artistic stylings of @OVOxJosh below.
1. Rihanna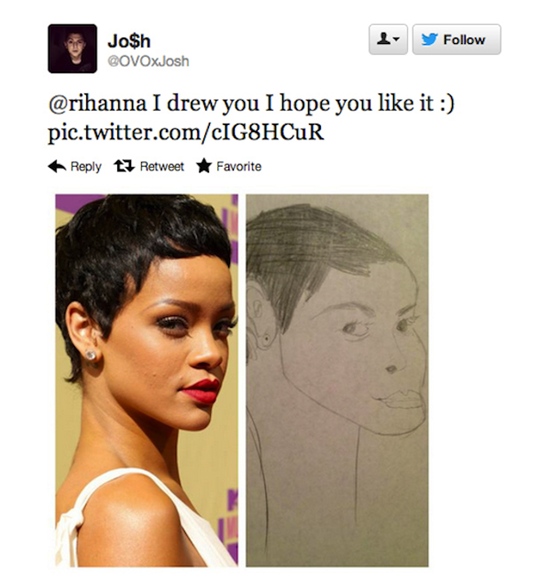 2. Nicki Minaj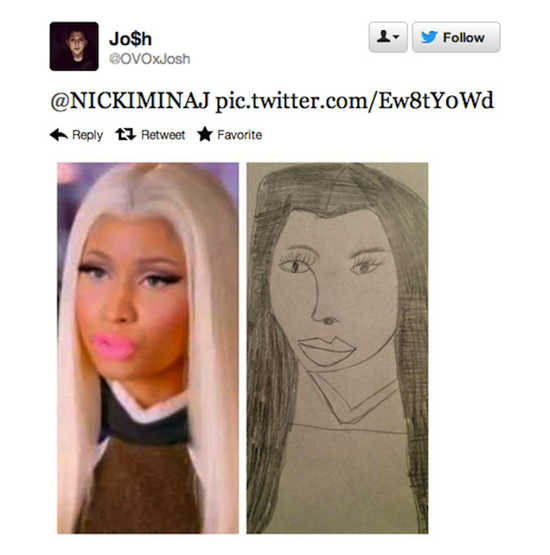 3. Nicki Minaj (Again)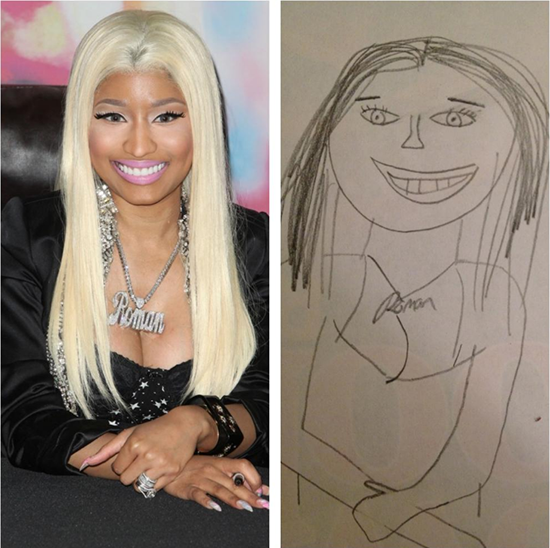 4. Lil Wayne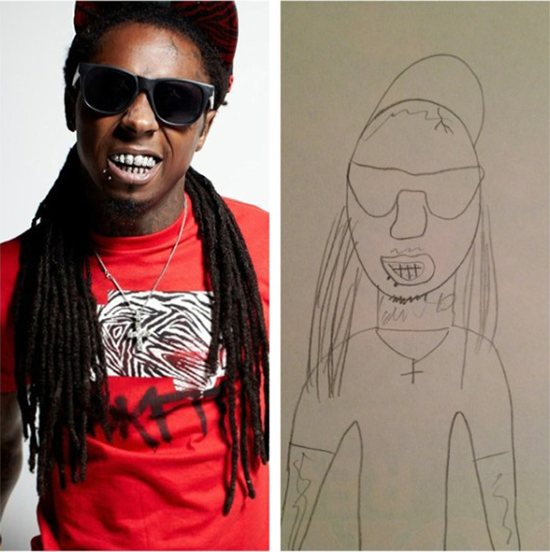 5. Drake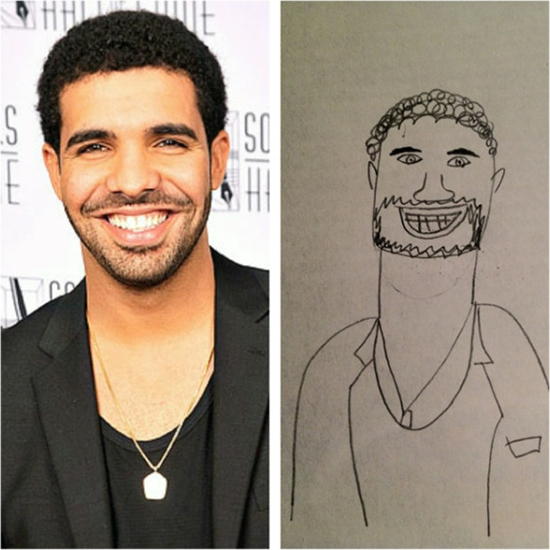 6. Justin Bieber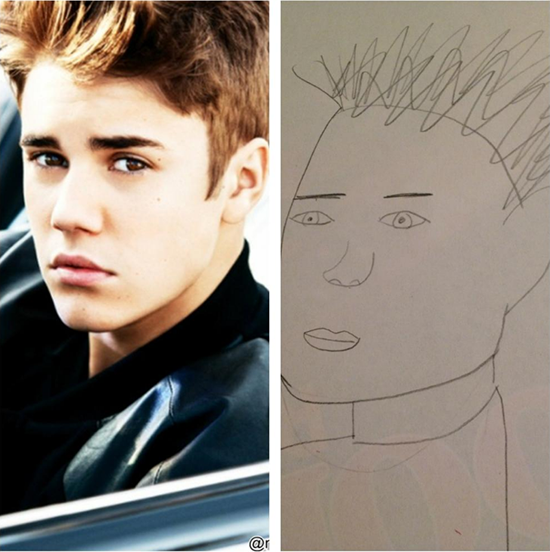 7. Chris Brown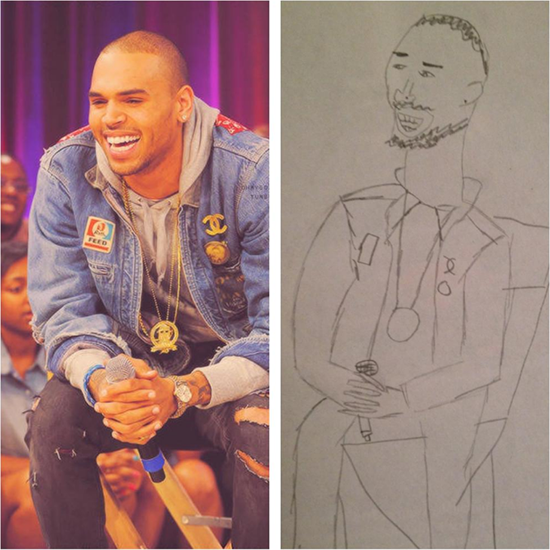 And our absolute favorite:
8. Beyonce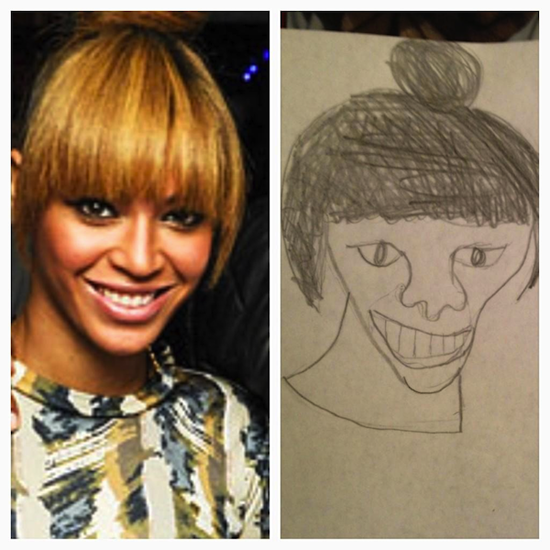 Nailed it!
We agree with Fresh: "Damn that boy good"
Be the first to receive breaking news alerts and more stories like this by subscribing to our mailing list.