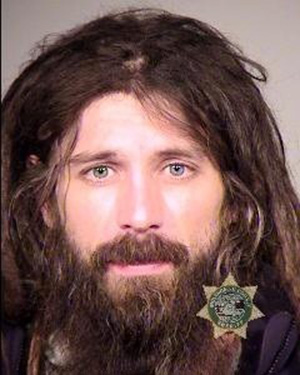 In a bit of interesting news from the state of Oregon, a 32-year-old Portland man was arrested on a number of charges, including domestic violence, after he allegedly choked his girlfriend using his own dreadlocks.
According to Portland police, officers responded to a report about domestic violence at a residence at around 2:30 a.m. Monday morning (Jan 7).
A woman told police that her boyfriend, Caleb Grotberg, had assaulted her and choked her with his dreadlocks. Grotberg had left the home by the time officers arrived, but he was eventually located in the neighborhood and taken into custody.
Grotberg was charged with several domestic violence felony crimes, including strangulation, fourth-degree assault and second-degree kidnapping, a police spokeswoman told the Associated Press.
He choked her with his dreadlocks though? Wow. That's … different.
Be the first to receive breaking news alerts and more stories like this by subscribing to our mailing list.