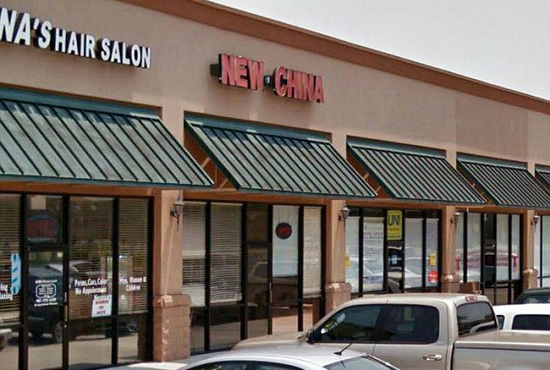 Three masked gunmen allegedly tried to hold up a Chinese restaurant in Orlando, Florida earlier this week. But according to police, their plans were foiled due to a simple language barrier, which makes these guys possibly the dumbest robbers in the entire world.
When the trio of dumb robbers entered the New China eatery in Orlando Monday night (Nov 5) demanding that the three employees working inside hand over the money from the cash register, the restaurant workers — who apparently only speak Cantonese — had trouble understanding their demands. Or at least that's what they made it seem like.
After their demands were met with nothing but confusion, one of the masked men allegedly pulled out a gun and pointed it in the direction of one of the employes, as one of his his frustrated accomplices pounded on the register with his gun to try and force the workers to understand what they were trying to do, but to absolutely no avail.
Police say the gun accidentally went off, and the would-be robbers fled the restaurant empty-handed, but were later detained and questioned.
We don't know if we should consider those fools to be the world's dumbest robbers … or if the restaurant workers should be viewed as the world's smartest robbery victims.
Meanwhile, there was another robbery at another Chinese restaurant in the area recently in which a woman was shot and killed.
In that case, a single gunman walked into a China Wok and shot the 53-year-old employee because she didn't speak English and didn't understand his demands … just like in the case of the New China restaurant.
No one was injured in the New China incident, and no arrests have been made yet. Police say the incidents, though eerily similar, are not related.
[Sources: Orlando Sentinel, UPI]
Be the first to receive breaking news alerts and more stories like this by subscribing to our mailing list.