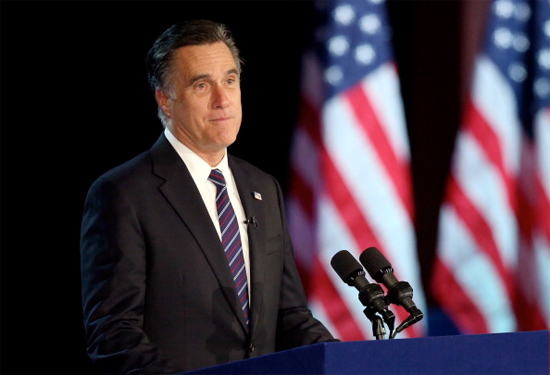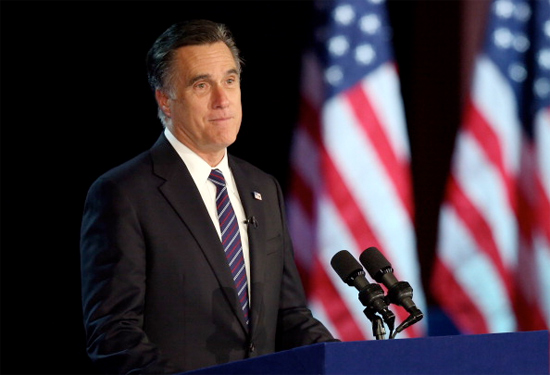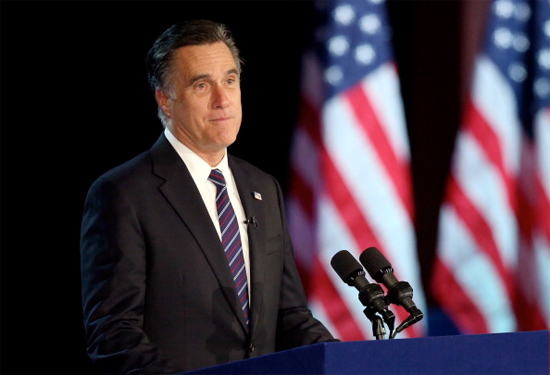 It took Mitt Romney and co. a while to admit it, but yes, he lost. And he lost pretty badly. And obviously, he's pretty sad about it, seeing as it took almost forever for him to actually admit to it.
At the time of his concession, the states of Florida, Virginia and Nevada still had yet to come in, but regardless, the projections from the states that have come in comfortably put Obama well over the required 270 electoral votes finish line.
Initially, Romney's team objected to all of the network's putting the battleground state of Ohio in Obama's corner. But after roughly an hour and a half, Romney had to face the music.
We don't know what Romney spent that hour and thirty minutes doing, but when he appeared on stage, it looked like he'd been bawling his eyes out. Nothing stings losing in a big, public way.
To be fair, Romney was classy and polite in his remarks.
"I pray that the president will be successful in guiding our nation," Romney said. "I believe in America. I believe in the people of America."
Sounds like he's finally ready to stop carrying the rabid right's water. This Romney sounded much more tolerant, moderate and agreeable than the cranky conservative poser he was campaigning as.
Losing sucks, but Mitt already knew he had 99 problems when Jay-Z signed up to endorse President Obama.
Now Mitt can go back to the professional speaking circuit and get started on his book: "How I Tried to Beat the First Black President and Failed."
Be the first to receive breaking news alerts and more stories like this by subscribing to our mailing list.