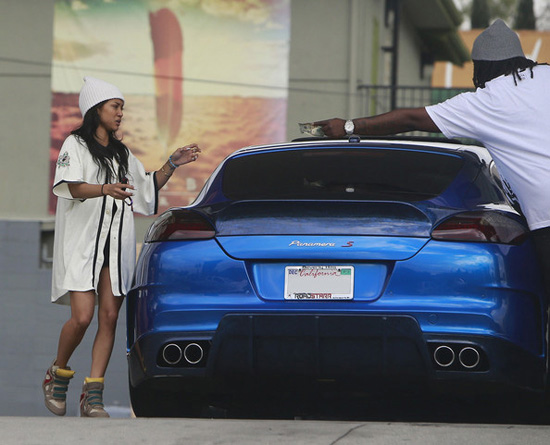 Looks like Chris Brown is playing both sides of the field when it comes to his relationships with Karrueche and Rihanna.
Breezy was spotted hanging out with his longtime boo thang Karrueche Monday (Oct 22), just a few days after paparazzi snapped photos of the singer hugged up with his other longtime boo thang Rihanna. Chris is having his cake and eating it too, and he doesn't give a damn who knows it!
Chris was very clear earlier this month when he publicly dumped Karrueche over his "friendship" with Rihanna:
"I have decided to be single to focus on my career. I love Karrueche very much but I don't want to see her hurt over my friendship with Rihanna. I'd rather be single allowing us to both be happy in our lives."
So maybe that explains why he didn't lift a finger to help Karrueche pump her gas, and told his bodyguard to slide her a $20 bill to help pay for it. (Such a gentleman, that guy!)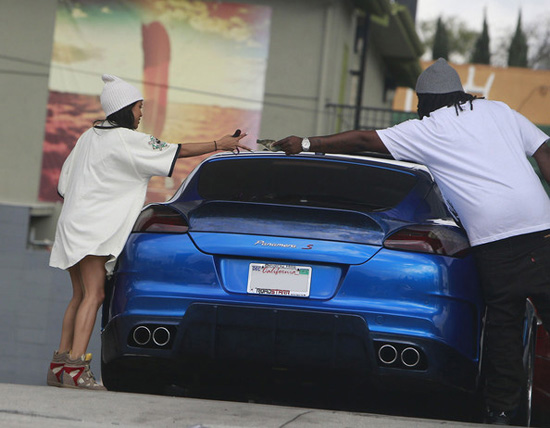 After filling up on some gas, the couple — having previously left Chris' L.A. house in separate cars — drove off to a studio in Burbank, CA.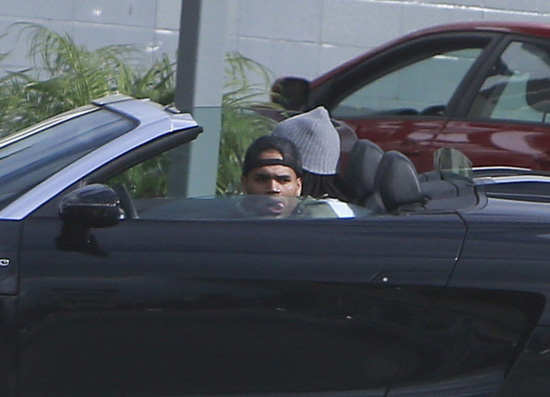 An insider tells E! News:
"[Chris and Karrueche] are hooking up, but they are not dating exclusively. They just started back up again. Rihanna and Chris are also hooking up. It's all a bit of a mess, but it's a dynamic that has been going on for a while. Everyone thought Chris and Karrueche were completely done, but he's one of those people that everyone is drawn to. Plus he's selfish and he has a way to make people do things the way he wants them done."
Be the first to receive breaking news alerts and more stories like this by subscribing to our mailing list.