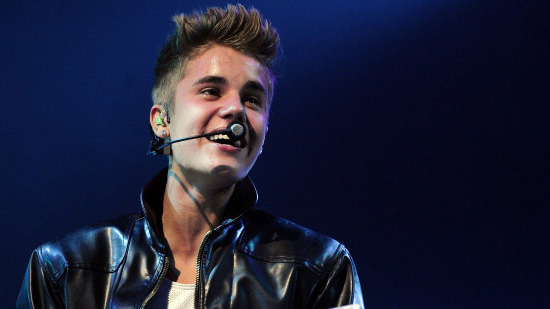 Justin Bieber, apparently battling a severe case of Bieber Fever, puked his guts out not just once, but TWICE, in the middle of a concert in Glendale, Arizona over the weekend.
According to USA Today's review of the show — the first on Bieber's new "Believe" Tour — the 18-year-old Pop star was about an hour into his into his 21-song set Saturday night (Sep 29) when he suddenly turned away from the audience and vomited right onto the stage floor. (Watch below)
After a quick break, he came back out to finish the show, but disappeared from the stage again to take another puke break, this time for several minutes, leaving many of his Beliebers worried and confused.
When he finally returned after the second time, Justin jokingly explained to the crowd, who responded with laughter, "It's hard for me, you know, not feeling great and throwing up in front of a bunch of people"
"Will you love me even though I'm throwing up on stage?" he said to the shrieking audience. "OK, I wanted to give you my best show ever, so do you mind if I finish it?"
Of course they didn't mind, and Bieber was able to finish the show without any more puking incidents.
Later that night, he tweeted a picture of himself recovering in the bed with the caption:
Great show. Getting better for tomorrow's show !!!! Love u

And …. Milk was a bad choice! Lol
Be the first to receive breaking news alerts and more stories like this by subscribing to our mailing list.