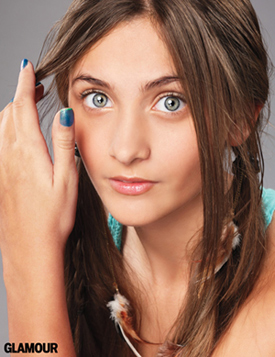 Kids these days. They're so quick to fast forward to adulthood.
Michael Jackson's daughter, Paris Jackson, is going full steam ahead with her acting career and she's somehow convinced the editors at Glamour magazine to photograph and interview her.
In the interview, Paris laments that she's only known for being Michael Jackson's daughter because she feels the "title doesn't fit her."
Here's the actual gem of a quote from lil' Paris:
"I love my dad, and I'm proud to be his daughter. I just don't think the title 'M.J.'s daughter' fits me. A lot of people think he's the only reason I'm making it, but I want to show that I do have talent and that I can make it if I try. I want to be my own person."
Huh?
Doesn't she realize that the only reason anyone is even paying attention to her in the media is because of who her father was?
So she can use the platform that her family legacy grants her, but she's mad that it's all people know her for? She better sit on that bench next to the remaining members of 3T and get a reality check.
If we have to blame anyone for Paris' ego, we should look at La Toya Jackson, one of Paris' many aunts.
Apparently, Toy-Toy is all for Paris' Hollywood dreams. Auntie Janet, however, is not so enthralled with Paris' thirst for Tinsel Town.
"A lot of people don't want me to do it [her aunt Janet Jackson has said, "She has the rest of her adult life to be that actress that she wants to be… Your childhood—you completely lose."], but Aunt La Toya believes in me. She heard me play a little guitar and sing, and she started clapping, 'Oh my God, oh my God.' She really does encourage me; it's just awesome of her."
Paris needs to recognize that La Toya Jackson doesn't have the good sense that the Lord gave her. Cause if she did, Toya wouldn't look like this: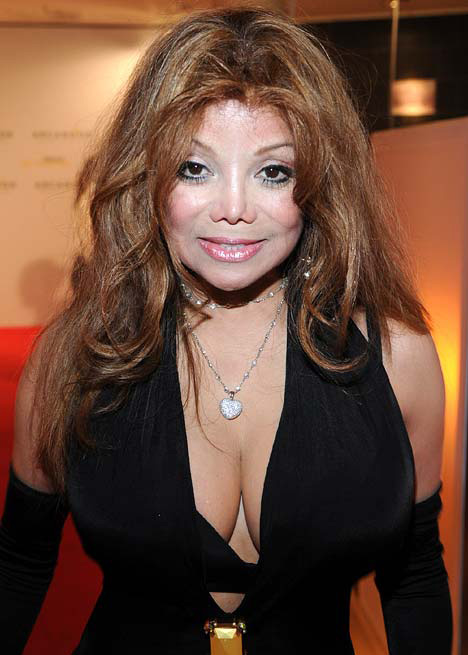 If Michael were here to see this, he'd be rolling over in his grave. He did his best to shield his children from the spotlight and here Paris goes running straight toward it.
Who the hell is driving Paris to these interviews and photo shoots? She's 14!
Let that girl master algebra and the history of the World War II instead of fast-tracking her life on the Lindsay Lohan path to disaster and destruction.
Be the first to receive breaking news alerts and more stories like this by subscribing to our mailing list.