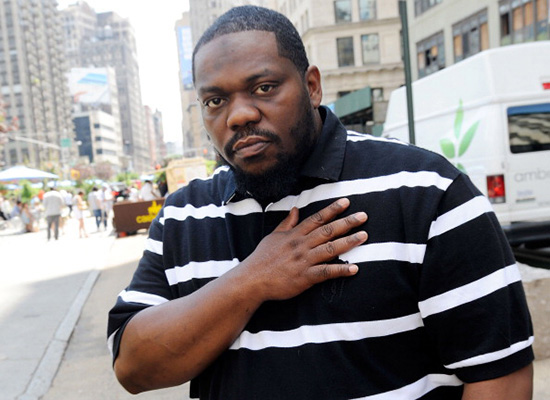 Beanie Sigel was supposed begin a two-year jail bid for tax evasion in just two weeks … but it looks like the rapper will be beginning his prison sentence a bit earlier than expected.
According to reports, Beanie Sigel — a former Rec-A-Fella Records signee who has worked with folks like Jay-Z, Snoop Dogg 50 Cent and even Travis Barker — was arrested in Philadelphia, Pennsylvania Wednesday (Aug 29) on drug and gun possession charges, following a routine traffic stop.
The 38-year-old rapper (real name: Dwight Grant) was reportedly a passenger in a vehicle that was pulled over for erratic driving — swerving lanes, and riding too close to other vehicles — early Wednesday morning by Pennsylvania State Troopers.
When police searched the car and everyone inside, they found cash, drugs and guns.
Police said the driver of the vehicle, Gerald Andrews, was found to be carrying several prescription bottles, as well a small amount of marijuana, while Sigel was said to be carrying a bottle of codeine syrup (with the label scratched off) and several pills wrapped in plastic bags — a combination known on the streets as "pancakes and syrup."
Police also said that they found a gun in the car's console.
Sigel and Andrews are both convicted felons, and are prohibited from possessing firearms. They were both arrested and charged with gun and drug violations, TMZ reported.
Beanie Sigel owes more than $700,000 in back taxes, and was previously sentenced to two years behind bars for failing to file tax returns for the years 2003, 2004, and 2005. He was originally scheduled to report to jail on September 12th, but according to Hip-Hop magazine XXL, he will begin serving his sentence immediately.
"At this point, the Federal authorities will take him into custody and he'll begin serving the sentence that he was going to start on September 12 anyway," Sigel's longtime attorney Fortunato N. Perri told XXL. "He had bail set on the new charges, but the Federal authorities have issued a detainer—a warrant, essentially—that will transfer him to Federal custody and he'll start serving his sentence."
Chris Schwartz, the CEO of Beanie's record label Ruffhouse Records, said in a statement, "Obviously we are very disappointed … Beanie has been struggling with some personal issues, and we continue to support him now and throughout his impending incarceration."
Beanie Sigel had just released a new album called "This Time" the Tuesday before his arrest.
Be the first to receive breaking news alerts and more stories like this by subscribing to our mailing list.