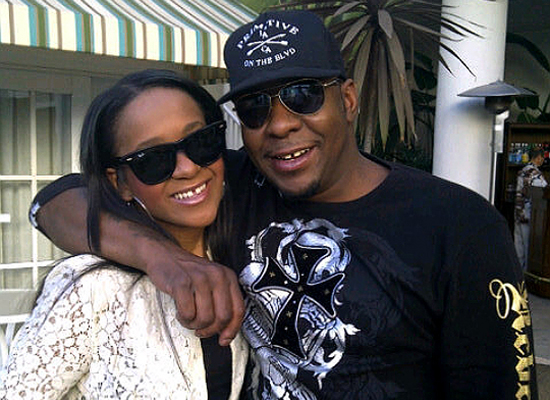 Bobby Brown reportedly admitted himself to receive treatment at a "confidential" rehab facility last week, as part of an agreement stemming from his DUI arrest and other "driving-related infractions," his attorney announced, according to People.
"Mr. Brown takes his agreement very seriously and admitted himself three weeks after concluding his honeymoon in Mexico during a break from the New Edition tour," attorney Christopher Brown said in a statement. "Bobby is doing well and receiving services that comply with his agreement with the State of California."
His wife Alicia Etheridge-Brown, whom he married in June of this year, said in another statement, "Bobby's children and loved ones are very proud of him. We appreciate his fans prayers and well wishes. Bobby is mentally in a good place."
The 43-year-old singer was arrested back in March — a month after Whitney Houston's death — under suspicion of DUI when he failed a sobriety test after being pulled over for talking on his cell phone.
And this isn't the first time Bobby B's alcohol addiction has gotten him in trouble with the law. He was previously convicted of DUI in Georgia in 1996, and served eight days in jail as a result of the charge.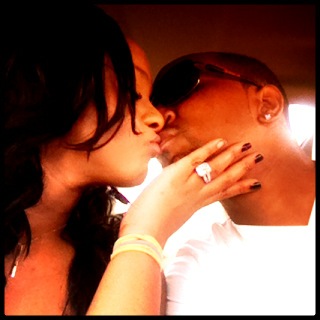 So it goes without saying that his daughter Bobbi Kristina is NOT impressed with her father's "efforts" at conquering his demons.
TMZ caught up with Bobby & Whitney's only child, who's now publicly dating her adopted brother (see photo to the right), and asked her if her dad was "rising above" his alcohol issues now that he's checked himself into rehab.
Her response?
"'Rise above' is not the word you should use … Not at all."
Hmph. She's one to talk, right?
Be the first to receive breaking news alerts and more stories like this by subscribing to our mailing list.