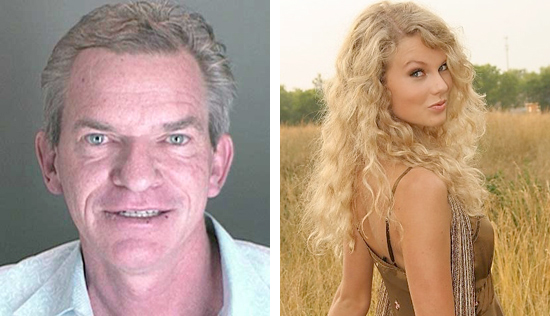 That dark liquor will do it to you every time. George Boedecker, one of the men responsible for inventing Crocs — the squishy, comfy foam shoes that George W. Bush loves to wear — was arrested for drunk driving while in Colorado, according to the New York Daily News.
But get this: He told police that his girlfriend Taylor Swift was the one who driving that night!
The 51-year-old was clearly bout that YOLO life because he told police that his girlfriend, Swift, was a "really f**king famous" singer (his exact words) who drove the Porsche he'd fallen asleep in and ran away.
When police asked where she was, he responded, "in Nashville," according to the NYDN. He also called Swift "batshit crazy."
Taylor Swift is a lot of things: Whiny, self-serving, annoying and a perpetual damsel in distress, but "batshit razy" isn't really her bag. It sounds like Boedecker was projecting his own issues on Ms. Swift here.
So far, Taylor hasn't had any comment on this drunken madness that her name has been randomly thrown into. But if she's smart, she'll wrangle a limited edition Crocs line out of these wild shenanigans.
Be the first to receive breaking news alerts and more stories like this by subscribing to our mailing list.