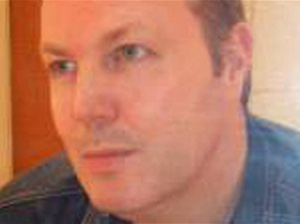 Teachers are supposed to set the standard for morals and ethics. After all, we entrust them with the instruction of our children.
But as it turns out, some teachers, aren't worthy of such esteem.
Say hello to Derek McGlone, a no-good, piece of shit, douchebag who spent the last few years misleading school officials about why he was missing work.
The 42-year-old music teacher at Calderhead High School in Scotland told a series of fibs, lies and fairytales to get out of work between 2008 and 2011, according to a report from the Huffington Post.
The worst of his lies, however, was the fabrication he conjured up about running over a little girl. He even told school officials that he felt the tires running over her body!
If you hate your job THAT much that you have to make up such outrageous tales just to get out of it, you might want to seek a new line of work.
Apparently, after a drunken rant on Facebook and calling his co-workers "bitches," McGlone wants to go back to teaching, according to the HuffPo.
Right, and we should let R. Kelly serve as the principal of an all-girls' high school.
Go home, Derek, and seek a new line of work. We hear UPS is hiring.
Be the first to receive breaking news alerts and more stories like this by subscribing to our mailing list.