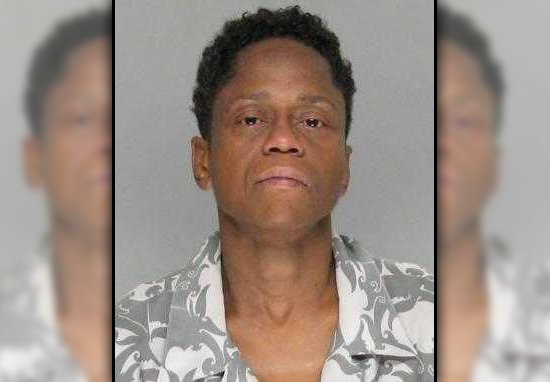 Simply judging by this one single photo (and no details), even if we gave you an unlimited amount of guesses … you'd never guess what this person is (male or female?) and who this person's famous father is.
Go on ahead and try! We'll wait…
…
…
…
…
…
…
…
…
…
…
…
…
…
…
…
James Brown's Daughter Venisha Brown Arrested for Stealing Church Van and Assaulting Her Boss
Give up? We knew you couldn't do it!!!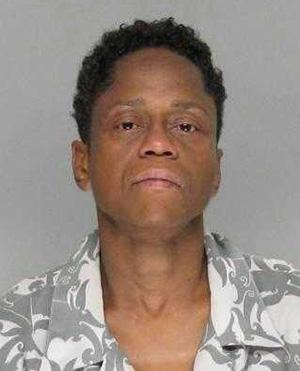 Anyway, despite what they may look like, the person pictured here in this mugshot photo is a woman, and her name is Venisha Brown … and she is the daughter of the late James Brown.
According to reports, 47-year-old Venisha Brown was arrested after she allegedly stole a church van from St. Stephen Ministries in Richmond Country, Georgia … and injured her boss outside a bank in nearby North Augusta, South Carolina.
Hope Ellis Campbell (Venisha Brown's boss) told authorities that she spotted Brown driving the stolen van … and when she stuck her hands into the car to try and retrieve the keys, Brown accelerated and drove off, which caused Campbell to get tossed over the hood of a car parked nearby.
Richmond County deputies recovered the stolen vehicle at about 1 a.m. the next morning, the Augusta Chronicle reported.
About two hours later, deputies responded to a call about an altercation, which is when they found Brown arguing with another woman.
Venisha was arrested and charged with possession of a stolen vehicle, leaving the scene of an accident, and first-degree assault and battery. She is currently being held at the Richmond County jail.
Be the first to receive breaking news alerts and more stories like this by subscribing to our mailing list.