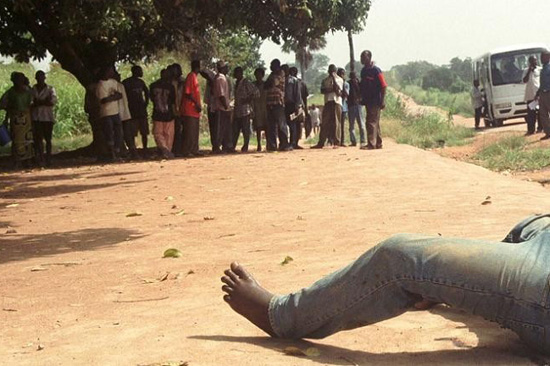 According to multiple reports from foreign media outlets, a Nigerian husband of six was violently forced to have sex with five of his six wives … until he was dead.
Uroko Onoja, a wealthy business man, who was well-known in a small Nigerian town, was allegedly "raped to death" last week by all but one of his wives after returning home from a local bar at around 3 a.m.
The Indian Express reported that Onoja was having sex with his youngest wife, when the other five women attacked him with knives and sticks, and demanded that he have sex with all of them at once.
According to the Nigeria Daily News, just as the oldest of the five women was climbing onto the bed, Onoja stopped breathing.
The man's youngest wife — who was not a part of the violent attack — told local authorities that when her husband stopped breathing, the women ran out, laughing … but when they realized that he was dead, they took off into the forest.
By the time this story was being reported on by local news media, two of the five violent wives had already been arrested.
Be the first to receive breaking news alerts and more stories like this by subscribing to our mailing list.