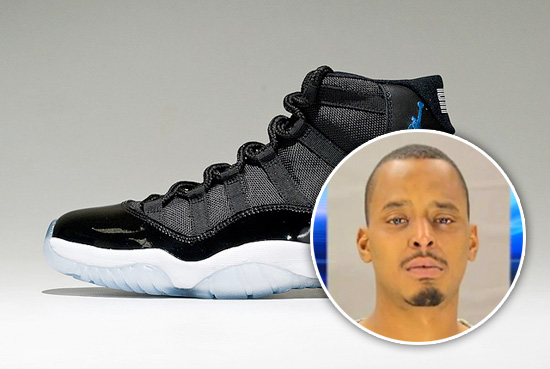 Why waste precious time saving up money and waiting in line for a pair of Air Jordans when you can just strip butt-naked, throw on a blanket and crash into the mall and walk out with a pair?
In the words of the late Michael Jackson, "Who's bad?"
Arthur Walker, a 35-year-old Dallas man, decided he was going to do just that, according to reports from CBS News.
The details from the police report sound like something straight out of Bath Salts Illustrated, but alas, there weren't any confirmations of substance abuse by the culprit.
On the off chance that Walker was indeed sober while going on his great naked robbery spree, then you could only imagine the kind of dirty tricks he'd pull if he got a hold of some real pixie dust. He'd make DMX look like the Tooth Fairy.
According to CBS News:
Police said the man allegedly got behind the wheel of a pickup Friday morning covered only in a blanket and started driving toward the mall, but before he got there Walker allegedly got out of his truck and banged on the car window of a woman, ordering her to get out.

The woman drove off uninjured and called police.

Walker then plowed his truck through the glass doors at Southwest Center Mall, barreling through kiosks before he made a right turn down a hallway and a left turn into Champs Sporting Goods, where he broke through yet another gate.

Once inside the sporting goods store, police say the man left his blanket in the truck and started putting on clothes and a pair of Air Jordan shoes.

"He just took out some carts and kiosks and damaged some property within the mall. No one was injured," Southwest Center Mall General Manager Lisa Long said.
So here's the million dollar question: What kind of wild and crazy stunts would Mr. Walker pull off for a pair of Air Yeezys?
[Source: CBS / Video Report: WFAA]
Be the first to receive breaking news alerts and more stories like this by subscribing to our mailing list.