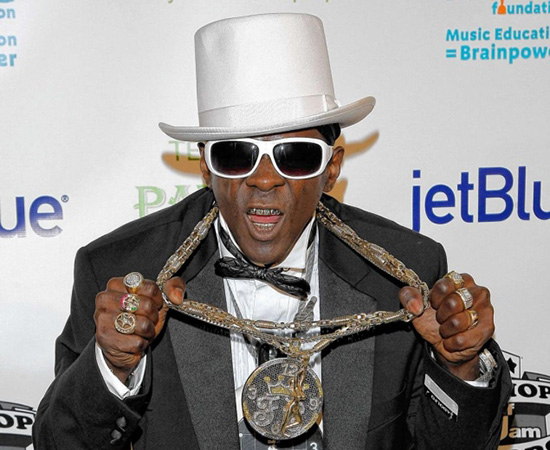 Flavor Flav is so far behind on his child support payments to one of his many baby mamas … that the rapper could be sent to prison if he doesn't pay up.
The legendary Public Enemy rapper owes more than $111,186 in unpaid child support payments to one of his baby mamas who lives in Albany, New York.
The court-ordered support agreement between Flav and Angie Parker stated that Flav (real name: William Drayton, Jr.) is required to pay at least $830 a week to Parker to support the couple's three children.
However, according to the NY Daily News … the clock-wearing rapper hasn't paid for years, and owes Parker at least $111,186. If he doesn't pay up, he could be sent to jail for up to 180 days.
To make matters worse, Flav also failed to show up at a court hearing this week, so in addition to the possible 16-month jail sentence, the judge recommended that his driver's license and passport be revoked.
Unsurprisingly, this isn't the first time Flavor Flav has slipped up on child support payments.
Back in 2010, Parker sued Flav for $63,000 in unpaid child support. Now the bill has almost doubled.
Flavor Flav is due back in court on June 19th.
Be the first to receive breaking news alerts and more stories like this by subscribing to our mailing list.