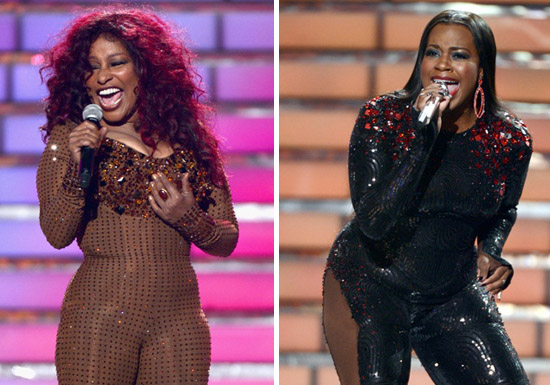 Fantasia, take notes. THIS is how you rock a catsuit on live network TV!
Chaka Khan — who is celebrating a recent 60-pound weight loss — hit the stage Wednesday night (May 23) during the live "American Idol" finale wearing a sparkly, figure-hugging catsuit just like Fantasia. But Chaka actually looked good in hers. (Sorry, Tasia!)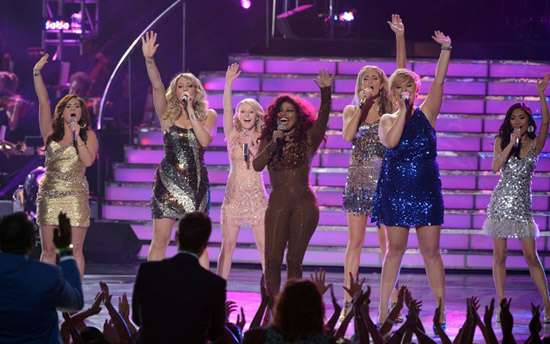 The 59-year-old music legend performed a medley of her hits, including "Ain't Nobody" and "Through the Fire" and also joined in with other female "Idol" finalists for a big group performance of "I'm Every Woman." (Watch below)
And the Twitterverse's reaction to her catsuit was more positive than their response to Fantasia's.
[blackbirdpie url="https://twitter.com/iAmBoiGenius/status/205457431030022145″]
[blackbirdpie url="https://twitter.com/ButtaBaby/status/205457363430412290″]
[blackbirdpie url="https://twitter.com/kato3000/status/205456684011880449″]
[blackbirdpie url="https://twitter.com/JaiAnthony/status/205456598531977216″]
[blackbirdpie url="https://twitter.com/SoTruthBeTold/status/205786788617396224″]
[blackbirdpie url="https://twitter.com/MiSsKiWi420/status/205785391381483520″]