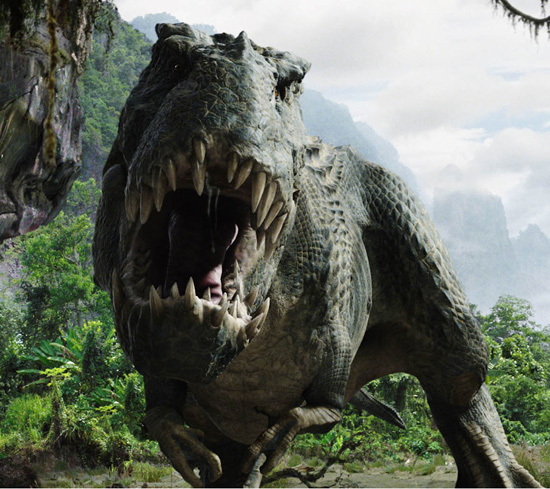 What do you do when you want to make your name sound cooler? You change it to "Tyrannosaurus Rex," that's what.
An eccentric 23-year-old self-proclaimed entrepreneur from Nebraska walked into a York County District Court this week as Tyler Gold, and left the building as Tyrannosaurus Rex Joseph Gold.
He told the judge he chose that particular name — which, FYI, in Greek means "tyrant lizard king" and is usually used to identify a large dinosaur — because it sounds "cooler" than his boring old birth name "Tyler."
And not only that … but as an entrepreneur, he believes the new moniker is "more recognizable."
The York News Times in York, Nebraska reported:
In Gold's official filing with the court, he said he wanted to change his name "because the (T-Rex designation) is cooler. Also, as an entrepreneur, name recognition is important and the new name is more recognizable." He verbally repeated his reasoning during the court proceedings, while on the witness stand.

Judge Gless asked Gold if he wanted to change his name because he was hiding from creditors or law enforcement. Gold said none of those factors were involved in his request.

Gless noted that Gold had gone through all the proper channels of changing his name, which included formal filing with the court and notice publication.

At the end of Monday's hearing, Gold's name was officially changed to Tyrannosaurus Rex Joseph Gold.
So let's get this straight. This guy changed his legal name to Tyrannosaurus Rex to stand out in the business world … which totally makes sense, because changing your name to Tyrannosaurus Rex will definitely make people take you more seriously.
Not.
Be the first to receive breaking news alerts and more stories like this by subscribing to our mailing list.