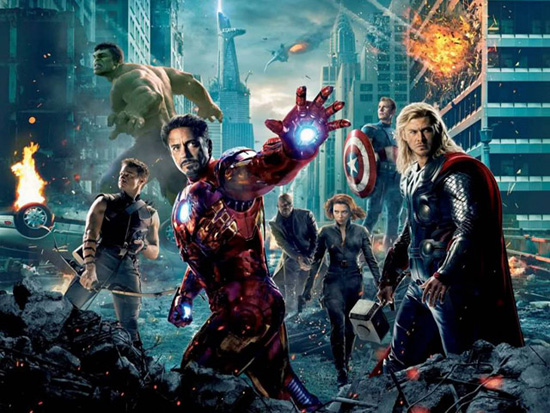 "Hulk, Smash!" is what Captain America tells the Incredible Hulk to to in "The Avengers" … and the Marvel Comics superhero movie did its own smashing this weekend! When it comes to box office records, that is.
According to weekend numbers, "The Avengers" broke U.S. box office records with a $200.3 million debut, shooting past the previous record of $169.2 million for last year's "Harry Potter" finale, and making it the biggest debut … EVER!
The film, featuring several popular Marvel comic book characters — including Captain America, Iron Man, Thor, the Hulk and others — opened internationally nearly two weeks ago, and has so far made $441.5 million, including this weekend's numbers, bringing the worldwide total to close to $642 million … which is a lot more than what its Marvel superhero forerunners "Iron Man," "Iron Man 2," "Thor" and "Captain America" took in during their entire theater runs.
Directed by Joss Whedon, "The Avengers" stars Robert Downey Jr. as Iron Man, Chris Evans as Captain America, Chris Hemsworth as Thor, Mark Ruffalo as the Hulk, Scarlett Johansson as Black Widow, Jeremy Renner as Hawkeye and Samuel L. Jackson as Nick Fury.
Did you see "The Avengers" this weekend?
Be the first to receive breaking news alerts and more stories like this by subscribing to our mailing list.