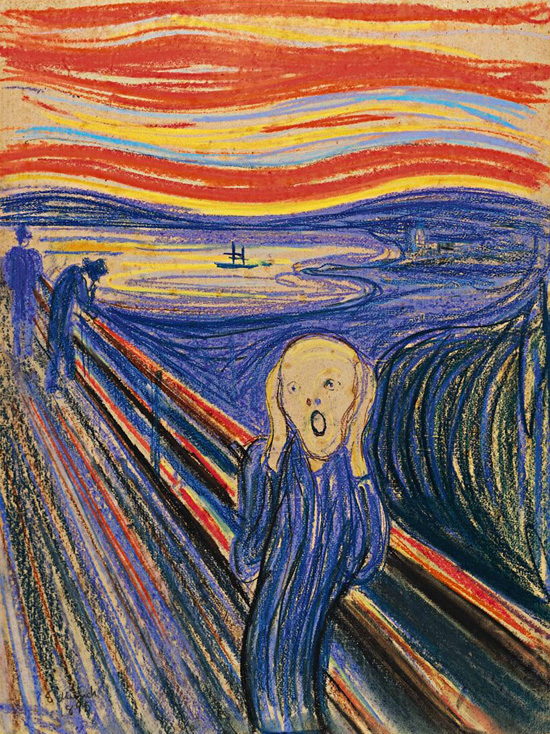 A version of Edvard Munch's world-famous masterpiece "The Scream" broke a world record this week, becoming the world's most expensive piece of artwork to be sold in an auction.
Five bidders completed for the art piece, which was eventually sold to a bidder for $119,922,500 over the telephone.
That's almost One Hundred and Twenty MILLION Dollars … for a picture!
Now granted, it is one of world's the most recognizable images, next to Leonardo Da Vinci's "Mona Lisa" … but WOW, that's a hell of a lot of money!
There are only four official versions of "The Scream," three of which are now in Norwegian museums.
The version of the picture that was sold on Wedensday (Apr 2) — created in 1895, and is technically not a "painting," but pastel on a board — is the only one in private hands.
But really? $120 million for a picture?!? You can buy at least 2 or 3 Neverland Ranches with that kinda money!
What would you do with $120 million dollars?
[Source: NYT]
Be the first to receive breaking news alerts and more stories like this by subscribing to our mailing list.