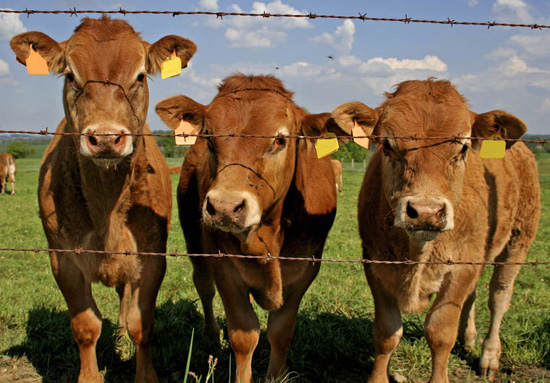 A case of mad cow disease was found in a dairy cow in California, the USDA confirmed Tuesday (Apr 24).
Baker Commodities executive vice president Dennis Luckey told the Associated Press that his workers discovered the disease, also called "ovine spongiform encephalopathy" or "BSE," after they selected the cow for random sampling.
Luckey said the sample was taken from the dead cow's carcass on April 18th at a hide-removal site, where dead livestock are held before going to a rendering plant. "This animal happened to be one that we randomly selected," he said.
The diseased cow's carcass "was never presented for slaughter for human consumption, so at no time presented a risk to the food supply or human health," John Clifford from the United States Department of Agriculture said in a statement, according to Bloomberg.
"The USDA remains confident in the health of the national herd and the safety of beef and dairy products," he said.
According to published reports, this makes the fourth case of mad cow disease discovered since December 2003, and the first since 2006.
Mad cow disease is fatal to cows and can cause a deadly brain disease in humans who eat tainted meat, though officials say the disease can't be transmitted through milk from dairy animals.
Regardless … it might be time to switch to Soy milk and ground turkey for a little while. Or forever.
Be the first to receive breaking news alerts and more stories like this by subscribing to our mailing list.