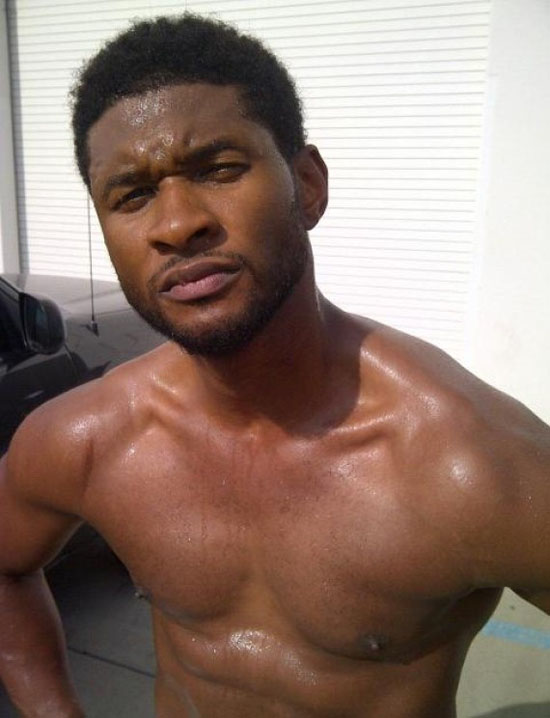 Social media killed off yet another celebrity this week.
This time around Usher was the unfortunate victim of another one of those fake celebrity death stories that end up becoming viral on the Internet through Twitter, Facebook and random text messages; something that has become somewhat of a trend in recent times.
As usual though, the rumors are NOT true. Usher is not dead, and 100% of the time, a quick search on Google will tell you that.
Anyway, to prove that he is alive and well, Usher tweeted a couple of shirtless photos of himself flexing his muscles and showing off his toned body. Looks like somebody has been hitting the gym!
"I must've died and went to heaven… Alive and cold kickin ass!! URIV," the R&B crooner tweeted, before adding, "Never scared, never dead…Just #Lookin 4 myself… Livin' Legend!!! URIV"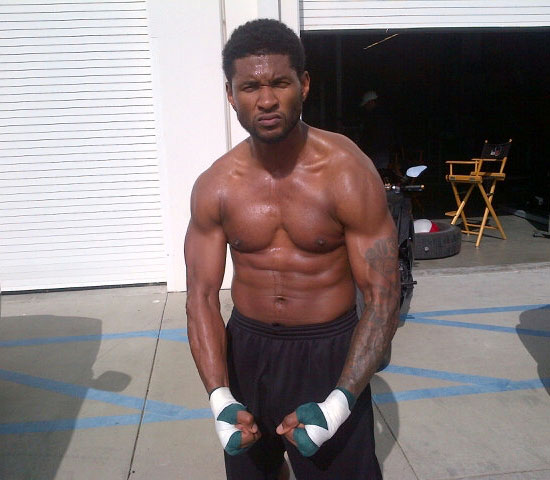 Usher's death hoax originated from Global Associated News, which falsely claimed that Usher was killed in a car accident. Read the website's highly detailed, but still very fake, "report" below:
Usher died in a single vehicle crash on Route 80 between Morristown and Roswell. He was pronounced dead at the scene by paramedics responding to the vehicle accident and was identified by photo ID found on his body. Alcohol and drugs do not appear to have been a factor in this accident.

Usher flipped vehicle Highway Safety Investigators have told reporters that Usher lost control while driving a friend's vehicle on Interstate 80 and rolled the vehicle several times killing him instantly.

The vehicle was believed to have been traveling at approximately 95 miles per hour in a 55mph zone at the time of the accident.

Witnesses have stated that Usher's car crossed the double lines several times prior to the accident and hit the center lane divider causing the vehicle to flip and roll.

Toxicology tests will be performed to determine whether he was driving under the influence, however initial findings indicate that durgs or alcohol did not contribute in any way to this accident as it was more likely to been caused by road conditions.

Memorial services for Usher have not yet been announced. The service is expected to be a closed casket funeral due to the severe head trauma.
It should be noted that "Global Associated News" is a hoax website where people plug a celebrity's name into a generator that creates fake celebrity death headlines. Pretty weird, right?
But just to reiterate … Usher is NOT dead. Okay?
Be the first to receive breaking news alerts and more stories like this by subscribing to our mailing list.