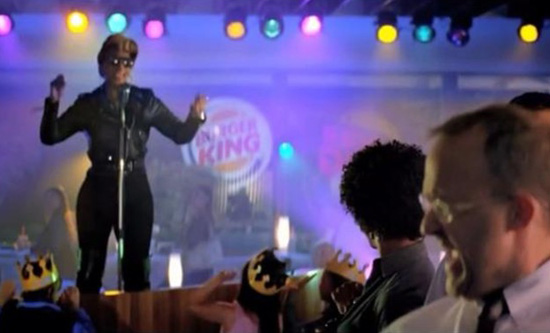 Burger King is apologizing to Mary J. Blige after a commercial featuring the R&B singer advertising a brand new menu item went viral for all the wrong reasons.
The clip shows Blige soulfully singing about the popular fast food chain's all-new chicken snack wraps, and it drew a ton of criticism for playing off the well-known stereotype about black people and chicken.
After just one day, Burger King yanked the commercial off air, which many believed was related to the critical response to the ad; but according to the fast food chain, it was simply due to a "music licensing issue."
Blige herself spoke out about the controversial commercial, saying in a statement that she the version shown on TV was "unfinished" and not the "fun and creative campaign" she originally agreed to be a part of.
"I agreed to be a part of a fun and creative campaign that was supposed to feature a dream sequence. Unfortunately, that's not what was happening in that clip," MJB said. "I understand my fans being upset by what they saw. But, if you're a Mary fan, you have to know I would never allow an unfinished spot like the one you saw go out."
In their own statement, Burger King said that the commercial was released "before all of the licensing and final approvals were obtained" and that they would also like to "apologize to Mary J. and all of her fans for airing an ad that was not final."
Just in case you missed it, or might wanna watch it again, take a look at the commercial below:
Be the first to receive breaking news alerts and more stories like this by subscribing to our mailing list.