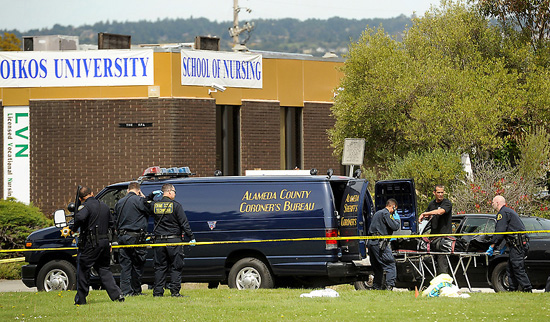 Police in California say the gunman who opened fire at a Christian college in Oakland, killing at least seven people and wounding as many as three others, is showing no signs of remorse for his heinous crime.
The site of the tragic shooting spree was Oikos University, and officials say they have identified the suspect as a 43-year-old former nursing student named One Goh, who is in police custody after surrendering at a nearby shopping plaza just one hour after the shooting.
Oakland Police Chief Howard Jordan said Tuesday (Apr 3) that Goh "does not appear to be remorseful at all," and would not tell police where the weapon was located.
During questioning, Goh told police he was mad at the school administrators for expelling him earlier this year. He also said that he wasn't treated fairly, and had been picked on by other students for his poor English.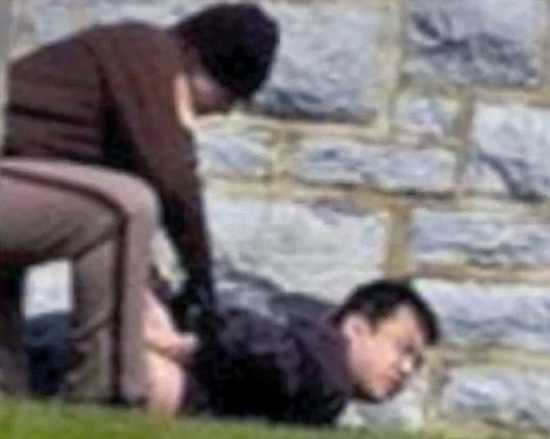 Jordan told CNN that investigators believe the morning of the shooting, Goh walked into the single-story building that houses the university, took the receptionist hostage and went looking for a particular female administrator, who wasn't there at the time.
Goh then took the hostage into the classroom, and when he found out the administrator wasn't there, he shot the secretary and then ordered the students in the room to line up against the wall.
Not all of the students were cooperative, so Goh began shooting, telling the students, "I'm going to kill you all."
According to police, the students Goh lined up against the wall were shot one-by-one execution style.
Pastor Jong Kim, who founded the school about 10 years ago, told the Oakland Tribune that he heard about 30 rapid-fire gunshots in the building. "I stayed in my office," he said.
One of the wounded students said the shooter was a man in her nursing class who just randomly walked into the classroom, and shot one person — the receptionist — in the chest at point-blank range before spraying the entire room with bullets.
After the initial shooting, the man left the classroom, reloaded his semi-automatic weapon and returned, firing into several other classrooms located throughout the building.
"This happened within minutes," Police Chief Jordan said. "We don't think the victims had any opportunity to resist, any opportunity to surrender."
The victims ranged in age from 21 to 40, and with the exception of the secretary, were all students. Of those killed, six were women and one was a man.
"This was a calculated, cold-blooded execution," Police Chief Jordan told CNN. The suspect "just felt a certain urge to inflict pain on them," he said.
Police are expected to file charges Wednesday.
Be the first to receive breaking news alerts and more stories like this by subscribing to our mailing list.