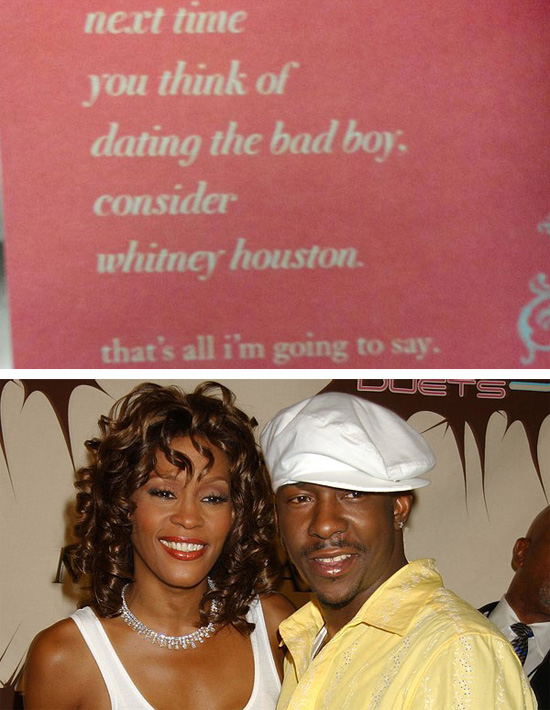 In light of Whitney Houston's recent passing, Target has decided to pull an offensive greeting card from their shelves that mocks the late music legend.
"Next time you think of dating the bad boy, consider Whitney Houston," the card reads, in an obvious (and lame) reference the singer's tumultuous marriage to Bobby Brown.
"The card was in our stores prior to Ms. Houston's death. As soon as this was brought to our attention, we began the process of removing the card from all applicable stores," a rep for the store said in a statement. "It is never our intent to offend guests with the products we offer, and we take feedback from guests very seriously."
Whitney Houston and Bobby Brown were married for nearly 15 years before divorcing in 2007.