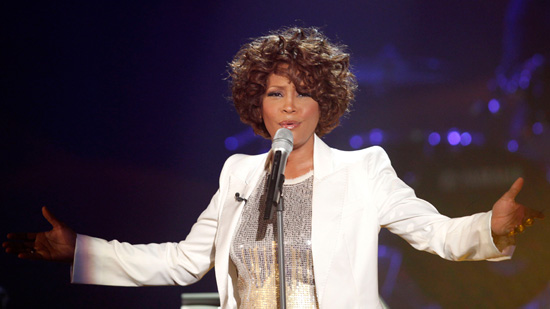 In the days following Whitney Houston's sudden and unexpected passing comes new reports detailing her last moments alive, how her body was found and a potential cause of death.
According to police, the 48-year-old singer was "underwater and apparently unconscious" when she was found in the bathtub in a hotel room at the Beverly Hilton.
"She was underwater and apparently unconscious," Beverly Hills police said. "Ms. Houston was pulled from the tub by members of her staff and hotel security was promptly notified."
The police report also states that in her hotel room were several different bottles of prescription pills — including ibuprofen (pain killer), Xanax (anti-anxiety drug), Midol (for menstrual cramps), and amoxicillin (for bacterial infections), among others.
While coroners have yet to determine an official cause of death, it is believed that the entertainer, who battled drug addiction during her life, perhaps died from a mixture of drugs before her body became submerged in the bathtub.
So in other words, Houston most likely did not drown, and was already dead before she went underwater.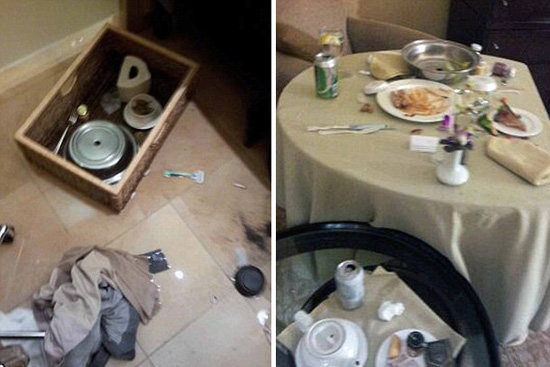 TMZ obtained photos of the hotel room, showing Whitney Houston's last meal, which included a hamburger, fries and a turkey sandwich.
The pictures also show a glass of champagne or wine and a beer that Whitney apparently consumed shortly before she died, adding to the theory that she was mostly likely dead — as a result of having a heart attack from the cocktail of drugs she had taken in addition to the alcohol — before her body became submerged underwater where she was found.
The coroner ruled that right now it is impossible to determine an official cause of death, but foul play was ruled out.
The L.A. County Coroner's office also told Houston's family that there wasn't enough water in her lungs to conclude that she had drowned, and she was already dead before her head went underwater.
When emergency medical responders first arrived on the scene at the Beverly Hilton in Los Angeles, they say they "observed Whitney Houston to still be unconscious and unresponsive."
Paramedics battled to revive the singer, but their efforts were futile, as Houston was pronounced dead at 3:55pm PST, just hours before she was set to attend the annual Clive Davis pre-Grammy party at the same hotel.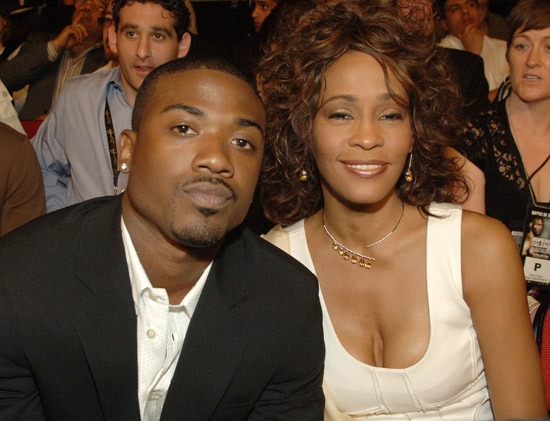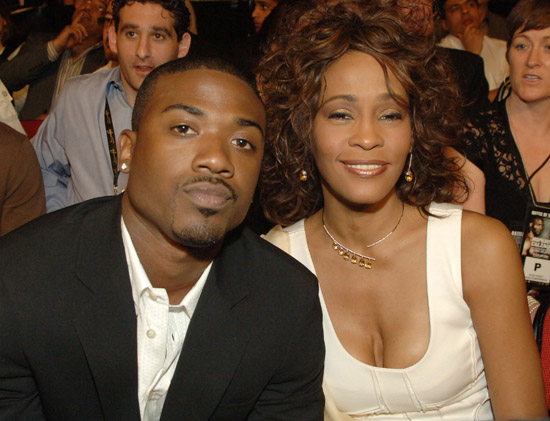 At first, it was believed that Ray J (Houston's 17 years younger on/off boyfriend whom she dated between 2007 and 2009) had found her.
But the singer and reality TV star (and brother of R&B singer Brandy) later released a statement saying he "was nowhere near the scene but no less distraught." He also noted that he had received "missed calls" from Houston, saying, "We all gotta live with that."
With the Clive Davis party set to go on in a couple of hours, many believed the event would be canceled. However, the gala went on as planned, even with Houston's body still in the building, which left everyone scratching their heads.
At the beginning of the gathering, Davis told attendees that he believed Whitney Houston wouldn't have wanted them to cancel the annual event, and she would have "wanted the music to go on."
But what was the deal with Houston's body still being left in the building on the 4th floor in her hotel suite as her friends and music industry associates gathered downstairs, just a few floors down?
According to reports from Radar Online, management at the Beverly Hilton Hotel asked the coroner to leave Houston's body in her room until the Clive Davis party was finished, amid security concerns and "out of respect for Whitney Houston."
The website also reported that management didn't want to upset hotel guests and the celebrities who were attending the Clive Davis event. "It would be insensitive for the van to be driven out with her body as limos were pulling away with the A-list guests," a source said.
Houston's body was eventually removed when investigators completed their on-scene work shortly after midnight.
Whitney's mother, gospel singer Cissy Houston, issued the following statement in the days that followed: "We are devastated by the loss of our beloved Whitney. This is an unimaginable tragedy and we will miss her terribly. We appreciate the outpouring of love and support from her fans and friends."
Whitney Houston's friends have also spoken out about the singer's premature death, saying that it "was not a great surprise" due to her "downward spiral," which was assisted by the 'yes people' the music legend apparently surrounded herself with.
"As sad as this sounds, it's not a great surprise and yet, it's unbelievable," a music industry source revealed to People Magazine. "There are demons she fought privately and publicly for many years. She's been on a downward spiral for a long time and when you have those people around you that enable the behavior … she couldn't shake those demons."
One source said the singer spent her last days in a drug-fueled trance and was "like a zombie."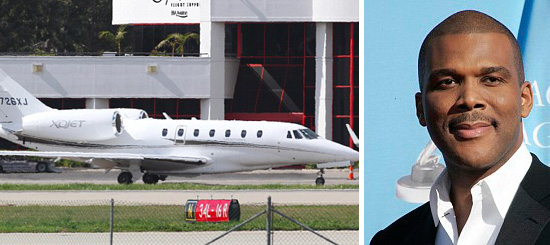 Whitney's body was released to her family earlier this week and was flown via Tyler Perry's private jet back to her hometown of Newark, New Jersey.
Sources say Perry — the highest paid man in entertainment — was devastated to hear about his close friend's death, and offered his plane for her family to use right away.
According to sources close to the family, arrangements for Whitney Houston's private funeral are currently being worked on.
Be the first to receive breaking news alerts and more stories like this by subscribing to our mailing list.