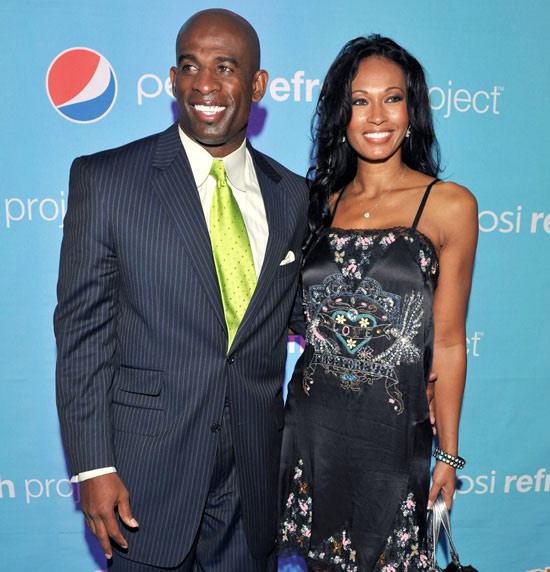 Looks like there is more drama going down in the Sanders home.
Pilar Sanders claims to have been attacked by one of Deion's female companions yesterday at his Texas mansion.
The model/actress called police and told them a woman named Laura arrived at the mansion to see Deion, but was told by Pilar that she was not welcome in the home and should leave.
Laura refused to leave, and after exchanging words with Pilar, threw a foreign object and struck her in the eye.
During the incident, Pilar claims her estranged husband Deion was present and didn't do anything to stop the situation.
No arrests were made after the altercation, but the situation is under investigation.
Pilar's lawyer told TMZ that "Pilar was taken to the hospital emergency room as a result of the injuries she sustained during the assault."
"This is an opportunity for Deion to use his 'Century-21 celebrity status' to set an example as to how to lovingly care for his wife and children during divorce proceedings," the lawyer added.
It seems like something crazy is going on between Pilar and Deion every other day. SMH!!!
 Your thoughts?
Be the first to receive breaking news alerts and more stories like this by subscribing to our mailing list.